Nearly three decades after 96 soccer fans were suffocated, trampled or crushed to death at Hillsborough stadium during the 1989 FA Cup semifinal match between Liverpool and Nottingham Forest, six people have had criminal charges brought against them for roles played in the disaster and its coverup.
According to the the Crown Prosecution Service, charges have been brought against the following people:

David Duckenfield, who was the Match Commander for South Yorkshire Police on the day of the disaster

Graham Henry Mackrell, who was Sheffield Wednesday Football Club's company secretary and safety officer at the time of the disaster in 1989

Peter Metcalf, the solicitor acting for the South Yorkshire Police during the Taylor Inquiry and the first inquests
Former Chief Superintendent Donald Denton of South Yorkshire Police

Former Detective Chief Inspector Alan Foster of South Yorkshire Police

Norman Bettison, a former officer with South Yorkshire Police and subsequently Chief Constable of Merseyside and West Yorkshire Police
Duckenfield is charged with the manslaughter by gross negligence of 95 "men, women, and children." CPS said it was "unable to charge the manslaughter of Anthony Bland, the 96th casualty, as he died almost four years later."
Mackrell is charged with failing to ensure health and safety at the stadium; Metcalf is charged with "doing acts with intent to pervert the course of public justice" by tampering with witness statements; Denton and Foster are charged with the same offense; and Bettinson is charged with "misconduct in public office relating to telling alleged lies about his involvement in the aftermath of Hillsborough and the culpability of fans."
G/O Media may get a commission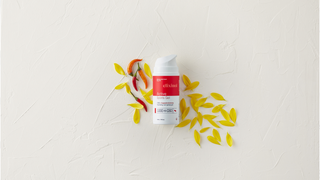 The charges come more than a year after a two-year inquest into the disaster concluded that the 96 Liverpool fans were unlawfully killed. Police at the stadium opened gates to help with overcrowding outside the stadium before the game and fans rushed in, trampling each other and pressing others against a steel fence. The inquest found that the fans were not to blame.
"Criminal proceedings have now commenced and the defendants have a right to a fair trial. It is extremely important that there should be no reporting, commentary or sharing of information online which could in any way prejudice these proceedings," Sue Hemming, head of the CPS Special Crime and Counter Terrorism Division, said Wednesday.
The CPS statement said all of the defendants except Duckenfield will appear in court on Aug. 9.