Remember foul-mouthed Bradley Wiggins—the cyclist that called would-be steroid accusers "cunts" and "fucking wankers" a couple weeks ago while he was leading the Tour de France? Well, he ended up winning, becoming the first British person to do so in the race's history. He made no mention of wankers in his victory speech.
Britain had never even had a podium finish before this year, but somehow came away with two this time around: Christopher Froome, Wiggins' Sky teammate and countryman, finished second. In theory, this should be happy day for Wiggins, Froome, Sky, and everyone else involved in British racing, but there's at least one fan out there that thought Froome got railroaded by Sky racing into a second place finish. Granted, it's Froome's girlfriend, but:
Michelle Cound took to Twitter to express her disappointment at Sky's decision to fully back Wiggins in his bid to become the first British rider to win the Tour at the expense of her boyfriend.

"If you want loyalty, get a Froome dog… a quality I value… although being taken advantage of by others!" Cound wrote.

Catherine Wiggins was quick to respond, praising the great work of Wiggins' teammates Mick Rogers and Richie Porte during that stage without mentioning Froome.
"See Mick Rogers and Richie Porte for examples of genuine, selfless effort and true professionalism," she wrote.

The tweet was immediately followed by another short message from Cound, who retweeted Wiggins' note with the comment "Typical!"
Naturally the offending tweets have been deleted, and Cound said in a follow-up tweet, "Clearly I've been somewhat misunderstood but don't really see the point in explaining myself, people read what they want..."
So there you go! Only somewhat misunderstood. The AP story says that Froome "sometimes expressed has [sic] frustrations and could not help showing his own strength in the mountains, making race followers wonder whether Sky was backing the right man on the road," though the story also doesn't quote any specific race followers wondering that. If true, Froome may take some comfort in the fact that the riders are likely on opposites sides of the athleticism curve: Froome just turned 27; Wiggins is 32.
G/O Media may get a commission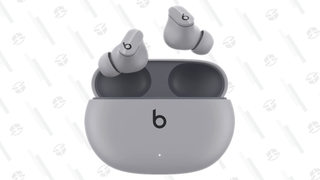 [USA Today]
Image via Getty