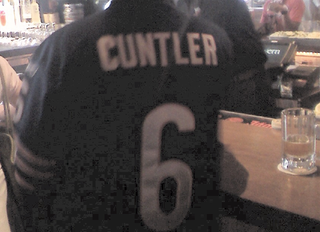 Got an image you'd like to see in here first thing in the morning? Send it to tips@deadspin.com. Subject: Morning crap
A reader enlightens:
Took this pic of a guy with a custom Bears jersey at a bar in Denver last weekend. Thought you might appreciate it.
I do appreciate it. I do indeed.
*****
Now, good morning. It's Tuesday. Rejoice.