Every morning, the fine folks at Sports Radio Interviews sift through the a.m. drive-time chatter to bring you the best interviews with coaches, players, and personalities across the sports landscape. Today: the third-string hero might've earned himself a promotion to backup.
Hanie joined ESPN Radio in Chicago to talk about how he assessed his individual performance in Sunday's loss to the Packers, the challenge of playing in such a big spot having not taken many reps throughout the week, how he's surprised by all the attention Jay Cutler's injury has gotten, how he thinks it's absurd that anyone is questioning Cutler's toughness and commitment to the team, and why he decided to shave the mustache following the loss.
On how he's feeling about the loss and his individual performance the day after:
"I'm feeling still disappointed that we couldn't pull it out. It was a big disappointment for me, but it was good to get in the game. Everyone's just kind of still real disappointed about the game."
On the huge challenge he faced having to lead his team from behind after having not having many reps at all throughout the week:
"Well when you get in those situations…well first of all, being a backup quarterback you prepared yourself mentally for those situations throughout the week, just imaging yourself getting in there and making plays. You have to do that or else in what I was doing, and I felt good going in." or you won't be prepared. So that's all I did really. The prep work during the week made me feel confident."
Whether he was surprised by the end-around play call to Earl Bennet on the game's final drive:
"No I wasn't really surprised. I don't try to focus on judging on whether the play's going to be good or not. I just run what's called. As a quarterback you've got to do that. I haven't earned any right to question any play calls at this point in my career. So I was fine with it."
G/O Media may get a commission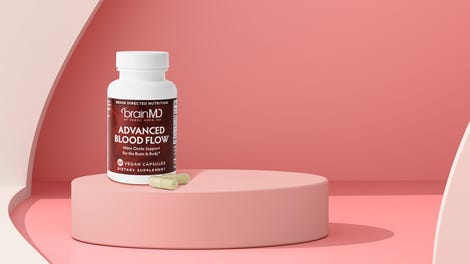 Whether he can believe all the attention Jay Cutler's injury has gotten:
"You know I really can't believe it's blown up like it has. It's crazy to me personally. Knowing Jay for over two seasons now, he's one of the toughest guys you'll ever meet. He'll sell out for the team; he'll die for the team . You never once heard him throw someone under the bus - never throw an offensive lineman under the bus, never throw a receiver under the bus. There's a lot of times in his career here where he could have easily done that in those situations, but he's also stuck up for them and commented on his own play. So he's shown great leadership throughout his time here in the locker room. People just kind of question that kind of stuff because they see him sometimes with a grumpy face or whatever. But we know know him and know that he'd die to play. So at a point physically when you can't help the team and you're hurting the team, everyone realizes hey it would be better if you sat out."
On what he'd say to those who question why Cutler wasn't more helpful on the sidelines with him:
"He helped me out numerous times throughout the game. Before I went in the game he came to me and said hey trust yourself, trust your reads, use your feet if you have to, don't be afraid to do that, and trust your O-line. That calmed me down a little bit. Then after we went down and scored, I had the adrenaline flowing a little bit after that touchdown, and the same thing, right when I got to the sidelines he was the first one to say hey great drive, now we've just got to go get another one , make sure you stay calm and composed in there. He did that numerous times throughout the game, so people don't see that. I guess people didn't see that on T.V. but it definitely happened. And then we're sitting there watching the plays last night, there's not much to dissect, they were doing the same stuff the whole game really. A lot of two-man, a lot of corner blitz, safety blitz, and Woodson coming off the slot, so it was pretty easy to see. He didn't need to do too much sitting there dissecting…"
On what he'd say to those who believed Cutler quit on his team:
"I would say that's totally false if someone said that because I know Jay and one thing he's not is a quitter. I mean, he got hit, he was the most sacked quarterback this year or close to it and keeps just getting back up and going back in. So he's not a quitter. You can say whatever you want about him otherwise, but he's not going to quit on his teammates it's just not going to happen."
On his decision to shave his mustache after the game:
"Man that mustache it was pretty rowdy. It was rowdy but you're right, it was bad. It's hard to find a good mustache, but some people can pull it off, but I think you have to be over 40 to do it. But no, I had planned to shave it when we lost, whether it be then or the Super Bowl. I was hoping not to shave it through Dallas and having to go through media days down at the Super Bowl would have been a real treat with the mustache. I would have hated it, but hey, if we were at the Super Bowl I'm not shaving it until we lose. So I just didn't want to embarrass myself anymore than I already had on T.V. with it."
This post, written by Michael Bean, appears courtesy of Sports Radio Interviews. For the complete highlights of the interview, as well as audio, click here.
More from Sports Radio Interviews
• Charles Barkley is just now sobering up.
• Tony Romo would rather you not bother him at Mavs games.
• Try to muster up some sympathy for Duke without Kyrie Irving.