It's been a heady time to be a fan of reigning world champions Japan these past few years. After starting the World Cup era as an international fixture, usually present but never too threatening at the major tournaments, Japan are now recognized as one of the sport's dominant greats, thanks to a historic run that rivals the best stretches of any national team in the game's history. But can the aging core that's carried them along this path keep it going for another World Cup?

Japan fixed their place in soccer history after they won the World Cup in 2011, but the seeds for the victory were planted back in 2008. That year, new manager Norio Sasaki took his team to the semifinal of the Beijing Summer Olympics, where, despite losing to the eventual champion Americans, they impressed with a technical, possession-based style that got them further in a major tournament than they'd ever been.
Three years later, the newly-confident Nadeshiko team fought their way to the final and in a rematch of the '08 semifinal, beat the U.S. in a penalty shootout to win the World Cup. The Olympics held the next year culminated in another final appearance, again against the USWNT, though this time they settled for silver as the Americans took home the gold. (Hey, I told you about revenge and its Americanness.)
Seven years after the 2008 run that put in motion what came next, 10 women who made that trip to Beijing have made the cut for this World Cup, led by the same manager. While that level of continuity and experience will no doubt serve them well in some respects, in others it could forebode an end to the dream.
In a way, this Japan team shares a lot in common with that historically great, consistent, and seemingly unbeatable men's team that was so unceremoniously exposed last summer: Spain. Going into the event, everyone expects names like Aya Miyama, Shinobu Ohno, Kozue Ando, and Homare Sawa—all with over 100 caps and on the wrong side of 30—to play up to the same standard they've set for so long. As we saw in Brazil, though, the end comes sooner than you expect.
G/O Media may get a commission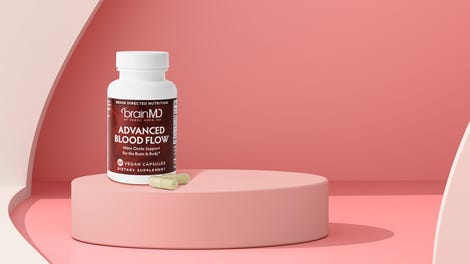 Will the old crew get together for one last hurrah as they ride off in the sunset with another deep run and maybe even a trophy? Or will they show up to the familiar pitch that for so long has been the site of their dominance only to realize that times have changed? We'd bet on the former, but the latter possibility cannot be ignored.
Roster
Goalkeepers: Miho Fukumoto (Okayama Yunogo Belle), Ayumi Kaihori (INAC Kobe Leonessa), Erina Yamane (JEF United Ichihara Chiba).
Defenders: Yukari Kinga (INAC Kobe Leonessa), Megumi Kamionobe (Albirex Niigata Ladies), Azusa Iwashimizu (NTV Beleza), Aya Sameshima (INAC Kobe Leonessa), Saori Ariyoshi (NTV Beleza), Kana Kitahara (Albirex Niigata Ladies), Yuri Kawamura (Vegalta Sendai Ladies), Saki Kumagai (Olympique Lyon).
Midfielders: Homare Sawa (INAC Kobe Leonessa), Kozue Ando (Frankfurt), Aya Miyama (Okayama Yunogo Belle), Nahomi Kawasumi (INAC Kobe Leonessa), Mizuho Sakaguchi (NTV Beleza), Asuna Tanaka (INAC Kobe Leonessa), Rumi Utsugi (Montpellier), Asano Nagasato (Turbine Potsdam).
Forwards: Shinobu Ohno (INAC Kobe Leonessa), Yuki Ogimi (Wolfsburg), Yuika Sugasawa (JEF United Ichihara Chiba), Mana Iwabuchi (Bayern Munich).
Nickname
Nadeshiko Japan (a phrase meant to encapsulate the Japanese ideal of femininity)
FIFA World Ranking
4th
Manager
Norio Sasaki
How They Play
Regardless of whether Japan suffer a premature defeat in the first knockout round—which, by the way, is realistically a doomsday scenario here; this group is extremely weak and even a Japanese team afflicted by a sudden outbreak of contagious arthritis should still be able to limp and creak their way out of Group C—or wind up reaching their fourth consecutive major tourney semifinal, they'll still be purveyors of some of the prettiest play you'll see this summer. Much like their Spanish counterparts on the men's side, these largely diminutive players are ideologically bound to their possession-based passing and movement style of play.
Probably in part due to the relatively shallower talent pool, much of the developmental process in the women's game involves finding your country's most gifted, largest, fastest female athletes, turning them into forwards, and hoofing the ball in their direction as early and often as possible. Strikers are usually such dominating physical specimens that smart money is to just let them go to work on either flying past or charging through defenses.
Japan, though, cannot really rely on sheer size, strength, and quickness for victories. Especially when going up against foreign competition, the Japanese women usually aren't going to win a speed and strength contest. Instead, Japan have focused on cultivating their ball control, awareness, and vision.
The key figure in achieving this style of play is midfielder Homare Sawa. Sawa's most often the one floating between the opposition lines, looking to link up the midfield and the attack with the team's trademark one touch passes and teasing runs. Similar to Spain's Xavi in her prioritization of technique over athleticism, the 36-year-old making her record sixth World Cup appearance evades pressing defenders by chopping, turning, and moving every which direction with and without the ball, always maintaining enough space to either play out a through ball to one of the forwards or, when she doesn't have the ball, to present a passing option from which she can continue the attack.
Along with being so dangerous with the pass, Sawa also poses a threat to score herself. She tops Japan's all-time goalscoring table, scoring 82 times in her unreal 197 caps. Japan's style of play best suits her particular skills, which she has shown has title-winning quality when she's on top of her game, but, should age and injuries (she originally retired after the Olympics in 2012, came back in 2014, but then was injured and has along sparingly played for the rest of that year) finally catch up to her, she could be one of the reasons Japan do not live up to the greatness of the recent past.
Fixtures
June 8, 10 p.m.: Japan vs. Switzerland at BC Place Stadium
June 12, 10 p.m.: Japan vs. Cameroon at BC Place Stadium
June 16, 5 p.m.: Japan vs. Ecuador at Winnipeg Stadium
All times Eastern