Well, shit. How are you feeling? Gut punched? Broken? Just wanting to go to sleep and never wake up? Embrace it. It's a wonderful thing.
Just a brutal loss for the United States. The team that dramatically ties it up with 25 seconds left is supposed to have all the momentum. It's not supposed to end this way, you say. But it was.
It was always supposed to end like this. Canada were the favorites going in, and, despite hiccups against the US and Switzerland, were clearly the best team in every game they played.
Let go of your patriotism for a second. This is the perfect way to close Vancouver 2010. The home nation, topping off its most successful games ever with a gold medal in the biggest sport at at Olympics — and it happens to be their national sport, to boot. The fact that their golden boy scored the winning goal, against their biggest rivals? It's a storybook ending.
To be such a dramatic win, it had to be a heartbreaking loss for someone. And boy, it hurts right now. But you're not alone.
G/O Media may get a commission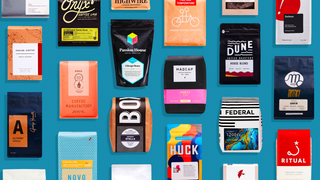 Get $25 free
Trade Coffee - National Coffee Day
And that's the beauty of it. There are millions of Americans walking around like zombies right now. You're all going to be depressed for a while, and you'll spend the rest of your life thinking about what might have been.
It hurts because you care. And maybe you're already a huge hockey fan, and you understood every nuance of the game. But there are a ton of people out there who are only hurt because they supported their country by tuning in. They just happened to see one of the most exciting hockey games ever. Before Vancouver, maybe they never saw a hockey game. Now, hockey made them care.
Someone made the decision to watch their NHL team's next game. Some kid just made the choice to play hockey. Someone just learned the names Crosby, Miller, Luongo for the first time. Hockey has some new fans.
People are going to be talking about hockey tomorrow. So while Canada takes home the gold medal — and all due congratulations to them — it's hockey as a whole that wins.
•••••
Thanks for joining me today. Enjoy the closing ceremonies, and we'll be back tomorrow.