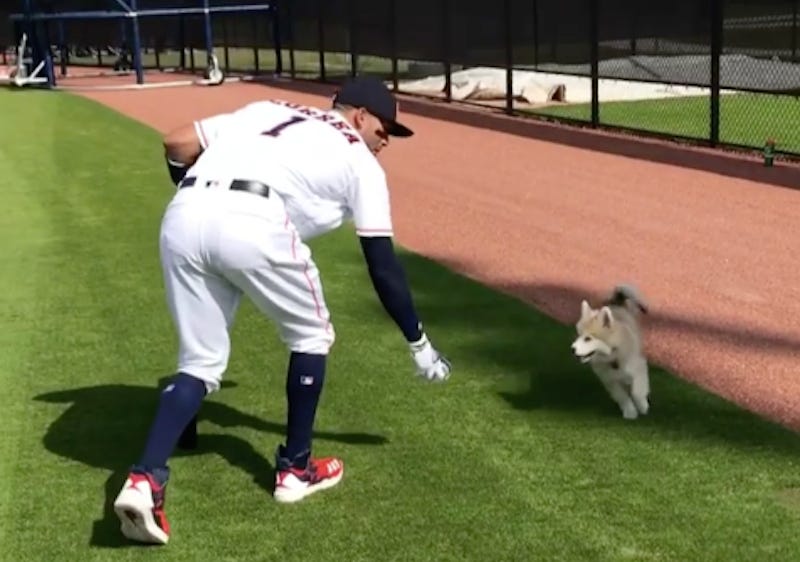 Astros shortstop Carlos Correa has an unbearably cute puppy; this is not a drill. Groot looks like some kind of husky, and he enjoys chasing soft grounders.
Look at him go:
Here's him looking at shoes, as one does:
Groot's expressive face and nice eyes are the perfect combination for photos, because he looks stupid, but in an adorable way. Correa's girlfriend Daniella Rodriguez took the best pictures of him:
Good dog.
H/t to Zach