Eighteen days after Ohio's Supreme Court decided that the Cleveland Cavaliers' proposed $140 million arena renovations merited a referendum and the public's input, the NBA team has decided to pull out of the project.
In an amusingly sour press release, the Cavaliers listed all the things the "Q Transformation Project" could have done for Quicken Loans Arena, if only the public didn't look into it too deeply. The organization blamed the referendum for holding everything up:
Construction on the $140 million publicly-owned facility project was to have started this past June, but had been delayed due to a prospective referendum being placed on the ballot by the Washington, DC-based Metro Industrial Areas Foundation represented locally by a group calling themselves the "Greater Cleveland Congregations" (GCC), Service Employees International Union District 1199 and the Cuyahoga County Progressive Caucus.

The prospective referendum will cause the groundbreaking of The Q Transformation to miss the current construction cycle, which pushes the overall price tag of the project higher due to rising construction costs. In addition, a time sensitive financing package that included historically low interest rates would be negatively impacted by further delay due to a prospective referendum exposing the project to an expected higher interest rate environment.
The plan for the project, the Cavaliers claimed, was for the cost to be split in half, with $70 million funded by the team and $70 million by the public, without raising taxes. What the Cavs didn't explain was that Cuyahoga County would have borrowed all the money up front by selling bonds, which would have increased the total price to somewhere around $240 million including interest. When the public wanted to know more about the particulars of the deal, the Cavaliers abandoned their support.
"The Cavaliers organization will no longer participate in the partnership formed for The Q Transformation project and the need for a referendum no longer exists," the release concluded, in bold font.
G/O Media may get a commission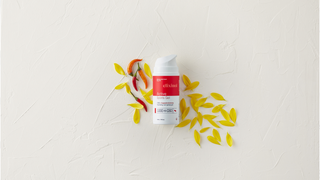 H/t to Patrick