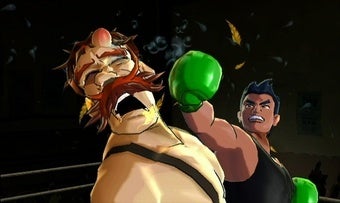 Because no one reads the newspaper, and SportsCenter's anchors are too perky for this early in the morning, Deadspin combs the best of the broadsheets and internets to bring you everything you need to know to start your day.
• The Boston Celtics managed to best the mighty Knicks despite little help from Delonte West (gun suspension) and Von Wafer (0 points in 2:36 played) [Boston.com]. West and Wafer managed to steal the show anyway, what with their locker-room brawling of indeterminate cause.
Sitting at his locker, Wafer was first asked if he and West could get past this.
"I don't know what's going on, but you've got to talk to Doc and Danny about that," he said. "I don't even know what's going on. What happened? ...
"I don't know nothing about it. First time hearing about it." [Boston Herald]
• Great news: Looks like TJ Lavin's going to be able to share a "what a medically induced coma feels like" story of his own. [Los Angeles Times]
• Houston Texans owner Bob "Narc" McNair builds trust among subordinates by ordering their lockers searched for drugs [ProFootballWeekly]. Says it was in their best interest [Houston Chronicle].
• Brett Favre's wide receiver Randy Moss fined $25,000 for "failing to cooperate with the media."
Moss' fine came after he turned down numerous interview requests from local media the past two weeks and was issued several warnings by the league. [Star-Tribune]
• NFL Commissioner Roger Goodell took a couple moments away from fining people to say, ''Each year, the different barometers indicate that our popularity continues to rise. I think the next step will be multiple games (in Europe). And if that's successful then I think the idea of a franchise here is realistic.'' An idea which will be proven unrealistic when the Broncos and Niners play like the Broncos and Niners tomorrow. [FoxSports]
• Is Aaron Maybin of the Buffalo Bills the absolute worst player in the NFL a year after being drafted 11th in the first round? [Buffalo News]
• Lovie Smith doesn't seem to grasp that there's a wee bit of a pall hanging over Notre Dame's game this weekend.
The Bears coach and his wife, MaryAnne, are scheduled to visit South Bend to see their alma mater Tulsa face Notre Dame. Smith was a standout defensive back and linebacker for the Golden Hurricane under legendary coach John Cooper.
"I didn't know anyone knew Tulsa was playing Notre Dame,'' Smith joked. "I'm pumped up. Of course, Notre Dame is a great program. My wife and I are loyal, devoted Tulsa fans. So we're excited that they're playing close to here.'' [Chicago Tribune]
• Winnipeg Blue Bombers fullback Jon Oosterhuis has been fined by the CFL for wearing pink gloves in support of breast cancer awareness. [CBC.ca] (H/T Jason)
• Elena Dementieva retires from professional tennis.
Objectively, she could have traded on her looks, but she never sold out like that. [CNNSI.com]
• Ernie Lorch, founder of basketball program that produced Ron Artest, sues molestation accusers. [New York Daily News]
• And, finally, from the "Hickey's Biased" coverage files … Ball was still low, but The Machine Und Freundes were/are the better team. ... Gloves were dropped less than a second into last night's Flyers/Penguins game. Flyers 3, Ms. Crosby et al 2. [YahooSports]

****
Say what you will about Newy. All I'll say's I want to watch him smoke Molina up and play some Plinko.
Let the games begin.