Former MLB outfielder Chad Curtis, convicted in August of six counts of criminal sexual conduct against three teenage girls, was sentenced today by a judge in Barry County, Mich., to seven to 15 years in prison.
The penalty is the maximum allowed by Michigan law for Curtis's conviction.
Curtis, 44, was working as a weight room trainer and football coach at a Michigan high school in May 2012 when two 15-year-olds and a 16-year-old accused him of touching them inappropriately. After a week-long trial, a jury needed just a few hours to find him guilty of second-, third-, and fourth-degree criminal sexual conduct.
Curtis played for six MLB teams in 10 seasons and won the World Series with the Yankees in 1998 and '99. We hasten to add that he's also a proud Bible-banger. In an Outside the Lines interview from some years ago, Curtis says he felt the Yankees had traded him to the Rangers after the '99 season because of his proselytizing:
It definitely came into my mind that maybe they weren't too crazy about some of the things that I was doing-you know talking to my teammates about religion.
G/O Media may get a commission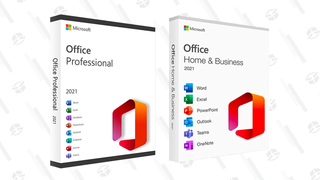 89% off
Microsoft Office Professional 2021 Lifetime License
That comment brought a rebuke from Yankees GM Brian Cashman, who said Curtis was "agonizing over why he's no longer a Yankee" and "grasping for straws to find out why he's no longer here." And during his his time with the Rangers, Curtis once got into a tussle with teammate Royce Clayton because he objected to the "foul language" emanating from some of the clubhouse music selections. In that same OTL interview, here's how Curtis explained that situation:
It was some music being played and there was a lot of foul language and I'm a guy that just you know I don't really care to hear that and I know there's other guys that are the same way and we have some kids in our clubhouse, too, and I said, you know what, this isn't right, it's not good.