Welcome to Delaware. Please, take a seat and learn the story of a husband-and-wife tag-team brawl at a charity softball game for burn victims hosted by a volunteer fire department.
Cameo Blades is the unquestioned star of the tale. Depending on who you talk to, she either bravely defended her husband, Dagsboro fire department captain Brandon Blades, as he was being viciously attacked by several volunteer firefighters, or she ran across the field and sucker punched Port Penn Fire Chief and third base coach Brad Speakman, breaking his nose in a fit of rage after her husband drunkenly started a brawl.
At least four officers arrived to find several people fighting and arguing, the arrest affidavit said. Witnesses told officers that Brandon Blades had instigated the fight and his wife punched Speakman, court records show. One witness told officers someone also put Cameo Blades in a headlock and threw her to the ground.

...

Brandon Blades told officers the two teams were "trash talking'' and he told one man he would fight "one-on-one.'' He took a fighting stance, Brandon Blades said, but was hit from behind by several people and thrown to the ground, according to the affidavit.
Brandon Blades told police his wife tried to break up the fight but also was tossed to the ground, so she stood up and threw a punch.
Virtually every other witness to the fight disputed Brandon's version and said he started the whole thing. Alcohol, naturally, played a role. Brandon had a BAC nearly twice the legal limit for driving and his wife and Speakman also imbibed, though neither near as blotto as Brandon.
Police determined the Blades were the "aggressors" and charged Cameo and Brandon with disorderly conduct and added a third-degree assault charge for Cameo rearranging Speakman's face. Speakman may need plastic surgery.
G/O Media may get a commission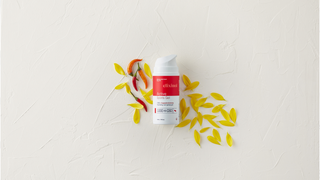 Reminder: this was during a charity softball game.
h/t Charles
Volunteer firefighters' charity softball tournament turns violent [Delaware Online]