The Sports Emmys were last night in New York, and for a gathering of media people eager to congratulate themselves, nobody really seemed to care. (Just one person was livetweeting the results, the only realtime coverage of the event.) But one winner filtered out into the general consciousness: Charles Barkley won the award for best studio analyst for his NBA work on TNT. Charles wasn't there; he was working. (If the Sports Emmys would like to be relevant—and once upon a time, they used to be televised—they shouldn't go up against two leagues' playoffs. At least the ESPYs pick a day without any competition.) Ernie Johnson accepted on Barkley's behalf.
It's almost pointless to debate whether a person or show "deserves" these awards, since, what does that even mean? Barkley is universally beloved, and the closest thing sports media has to someone who's bulletproof. But no one could believe he offers better actual game analysis than, say, fellow nominees Kirk Herbstreit or Harold Reynolds or Trent Dilfer. At least Barkley beat out Skip Bayless, who was also nominated.
(It's hard to argue with most of the other winning personalities. Joe Buck, Bob Costas and Cris Collinsworth also took home statuettes, and Michelle Tafoya was judged as the sideline reporter who least detracts from the viewing experience. A full list of winners can be found here.)
What are the Sports Emmys? Like any awards show, they exist for the industry to pat itself on the back. And that's fine. Every industry deserves something like that. But while no award show deigns to consider itself a reflection of the masses' preferences, it's hard to argue that the Sports Emmys represents a true yardstick of the sports media's own valuations. The "Blue Ribbon Panel of industry peers" that votes on the winners is a randomly chosen cross-section of the industry. A jury room might consist of an on-air talking head, a sound guy who doesn't care about sports, an executive who only worries about the bottom line of his network's sports unit, and someone who makes commercials. And they're supposed to judge something like "Outstanding New Approach to Sports Event Coverage." (The PGA Championship web broadcast won that one, by the way.)
G/O Media may get a commission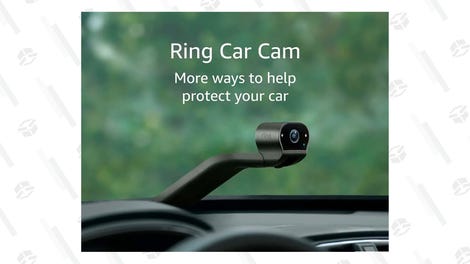 So congrats to Chuck. He's definitely a peerless "sports personality," as the Emmys put it. There's no sense getting wound up about any of these, unless you really have it in you to argue that "Fanwiches, Proposal, Towel Around the World" got snubbed for "Outstanding Sports Promotional Announcement—Institutional."