Every morning, the fine folks at Sports Radio Interviews sift through the a.m. drive-time chatter to bring you the best interviews with coaches, players, and personalities across the sports landscape. Today: Barkley is down on the Sixers, too.
Charles Barkley joined 97.5 the Fanatic in Philly with Mike Missanelli to talk about how he feels he did his third time around on Saturday Night Live, why he continues to do SNL with how much work it is, if he has any input on the skits that he would like to do for SNL, what he makes of Tim Tebow leading the Broncos to a win over the Steelers, and what he thinks about this year's 76ers team.
How he feels he did in his most recent appearance on Saturday Night Live:
"I was a little angry at myself because the way Saturday Night Live really works is you rehearse all week for eight to ten hours a day and then you do a show at like 8:00. You do a lot of extra stuff and then you have a meeting afterwards to cut out the stuff people didn't like. Then they do the one that's on television. I thought the first time I read the monologue was better than the second time to be honest with you Mike. I did. I thought the first time I did it was better. I think I did alright, but I thought the first time was much better."
Why he is willing to host SNL even though it is a lot of hard work:
"It's a long week but see the reason I do the show is because I think it's too prestigious not to do. But it's a long week. I'm in New York and you're rehearsing eight to ten hours a day man."
Whether or not he has any input on the skits that he gets to do on SNL:
"No they're giving me input and they change it up all the time. One of the most difficult things of hosting SNL is, okay you get together on Monday and they throw a bunch of things at you, then you get together on Tuesday and they have to have everything written down so you start on Wednesday, Thursday, Friday, and Saturday rehearsing, all those hours but they change up all the time trying to make it funnier. That's the only nerve-wracking part. You can't ever really get comfortable and say okay I got that because they change it up."
G/O Media may get a commission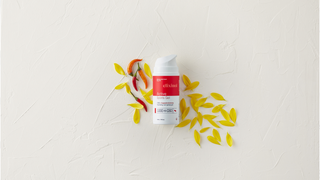 On Tim Tebow leading the Broncos to another win:
"The national nightmare continues. Hey listen I like Tim Tebow but there comes a point, he had a great game. He's supposed to have a great game. They want to make it seem like oh the world is aligned correct. I'm like he does play quarterback. He is supposed to play well. (Host: So you've had enough of Tebow?) I think the world has. (Host: There's a lot of Tebow fans out there. I've had enough and I'm not a big Tebow guy and they're just killing me about Tebow.) First of all Mike I don't know anything you said about Tebow but let's just say the jury is still out on Tebow. He seems like a nice kid but these ups and downs are so different. The jury is still out on Tebow. Just because he had a great game and made four or five great throws yesterday doesn't mean he's gonna be a great starting quarterback in the NFL."
If the 76ers have reached out to him like they have with other players:
"Sure but I was hosting SNL. Mike, my situation with the Sixers has been this; I love Doug Collins and think he's a terrific coach but this team as currently constructed is peaked out. They're not gonna win. I love Doug Collins. He's terrific but this team they've got can get to the playoffs and that's it. That's all they can do."
This post, written by Chris Fedor, appears courtesy of Sports Radio Interviews. For the complete highlights of the interview, as well as audio, click here.
More from Sports Radio Interviews
• A.J. McCarron wants to dedicate this title to Tuscaloosa.
• Eli Manning doesn't mind his teammate's guarantee.
• Jarome Iginla's not thinking post-Calgary.