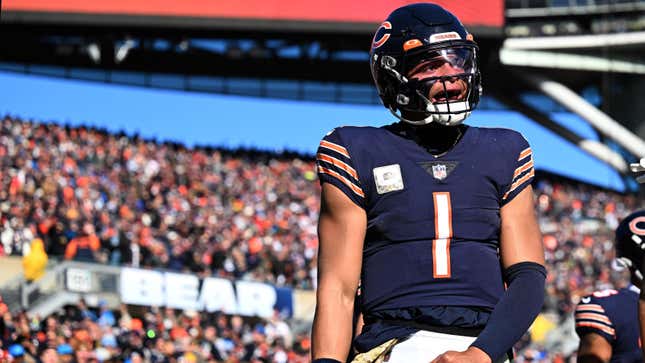 The Chicago Bears own the No. 1 pick — congratulations on yet another successful tank — and some hosts of sports debate shows are weighing whether they should trade Justin Fields and then draft Bryce Young. This is ridiculous and not going to happen.
Where were you when Kawhi hit "the shot"? | David Boreanaz
Fields just finished his second year and showed considerable improvement from his rookie season. He had one of the most prolific rushing seasons ever with the second most rushing yards in a season for a quarterback, behind only Lamar Jackson in his MVP campaign. His completion percentage went up, his QBR more than doubled, and he went from throwing seven touchdowns with 10 picks to throwing 17 touchdowns with 11 picks. All that while being tied for the most-sacked quarterback in the league.

As you might've figured out from the sack total, the Bears' offensive line isn't very good. Da Bears also gave up the most points per game in the league and had the second-worst running defense. I'd bet that unless you have a Mike Ditka fathead on your wall, you can't name a single receiver on the team.

When Chicago is on the clock and "Team Needs" shows up on the bottom third of the screen, it will say "everything but quarterback." Trading one quarterback who took a huge leap in his second season and proved himself to be a franchise QB, just to draft another one, is taking one step forward and two steps back. All the Bears would be doing is delaying the rebuild.

G/O Media may get a commission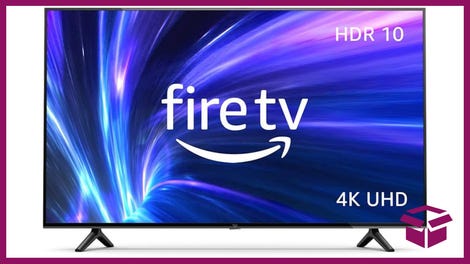 42% Off
Amazon Fire TV 50" 4K Smart TV
That's why the best thing to do is to trade back in the draft, gather more picks, and start to address their team's many, many needs. And if the Bears don't trade back, they should use the pick either on Alabama linebacker Will Anderson, or Georgia tackle Jalen Carter — someone who can improve an area that actually needs improving.

Maybe the biggest advocate on TV for trading Fields is ESPN's Dan Graziano who said on Get Up, "I think Justin Fields will be a solid B, B+, but [Bryce Young] - I think he has a chance to be an A."

I don't disagree with any of that, but notice the word choice. "A chance." Of course he has a chance to be an A, but a lot of things have to happen between now and then. It would be crazy to trade away a sure thing to take a chance on another quarterback, even if you think they're going to be great. If the Bears draft Bryce Young, he'd be walking into the same mess that Fields was in.

And what would the plan be after that? Young struggles because he has a bad team around him, then they assure the fan base there's a reason for optimism, then trade Young away after showing improvement in year two because a "generational talent" comes along every two years or so, rinse and repeat?

And of course the Bears are going to say they're considering it to keep the pick's trade value high. If the Texans want Bryce Young and actually believe that the Bears are going to draft him No. 1, then they'll probably be willing to give up more to move up that one spot.

Of course, Chicago should do its due diligence by scouting every contender for the top pick and considering all possible options, but it should be a quick conversation, one that goes something like: "Should we trade Fields?" "No." "You're right. What was I thinking?"

Is Bryce Young the answer?
I think Bryce Young will be a very good NFL quarterback, but some things should give teams at least a little bit of pause before drafting him to replace the quarterback they already have. He's small, and I hate to bring it up because generally, I think it's stupid to completely fixate on a player's physical attributes, but it's still noteworthy. He's listed at 6-foot and 194 lbs. Uh-huh…

Have you ever seen him stand next to 5-foot-6 Nick Saban?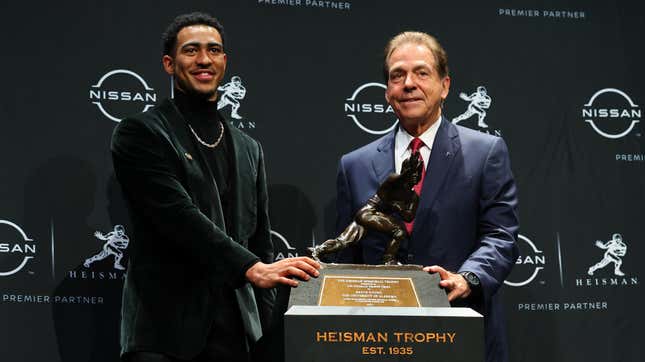 I don't buy into the idea that a quarterback's height has any effect on how well they play, but I'm curious how Young will hold up against the wood-chipper that is the NFL.

Remember how Fields was sacked the most of any quarterback this season? That was 55 times. Young was sacked 63 times in his college career, and many of those were undoubtedly from players who aren't as big or strong as the ones who will be tackling him in the NFL. He also has a relatively minor injury concern with a sprained AC joint in his throwing shoulder he sustained in October that caused him to miss one game.

Another quarterback who's a contender for the top pick (and almost certainly going in the top five) is C.J. Stroud from Fields' alma mater Ohio State. They're very different players, but personally, I was much higher on Fields coming out of college than I am on Stroud right now.

If Fields was a part of this draft class, where would you take him? For me, it's second at worst. But he isn't in this draft class. He's already two years into his career and could use some help.