Every morning, the fine folks at Sports Radio Interviews sift through the a.m. drive-time chatter to bring you the best interviews with coaches, players, and personalities across the sports landscape. Today: Ault wasn't impressed when he first met Kaepernick at Nevada.
Former Nevada football coach Chris Ault joined Petros and Money on Fox Sports Radio to discuss his experience with Colin Kaepernick and the Pistol offense, Kaepernick's skill set and versatility and the future of said offense, which to many has for years been considered a gimmick.
On the beginning of the Colin Kaepernick/read-option era at Nevada:
"At that time it was our third year running it. Kaep took over in the middle of the year and we didn't run the read at that time. We just ran the base power and gap plays and the inside zones and stuff. But we really liked what we saw. And then some of the colleges started picking it up in 2008. It got better and better. And all of a sudden it really hit. And of course Kaep, when we put the read in, it just made everything complete, completed that circle, made us a complete offense. And since that time it's been riding pretty high. And to see it in the NFL, that is really exciting."
On his initial impressions of Kaepernick:
"I thought to myself, 'If he can't play quarterback, he looks like he's a good enough athlete that he could play free safety or wide receiver.' At that time, Kaep was maybe 6-foot-4, about 183 pounds, built like a fork."
On sharing with his staff that he wanted to adopt this offense back in 2005:
"I said to my offensive staff, I said, 'Here's what I want to look at this spring - something a little different, move them off the line.' And they were very, very respectful. They didn't say much and I'm sure when they left they all got around in a huddle and said we better get our resumes ready because we aren't going to be working after next year."
G/O Media may get a commission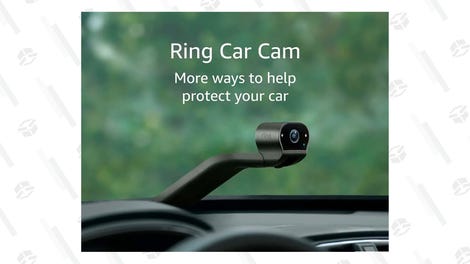 On not being enamored with Kaepernick's skills as a redshirt freshman, and on his ability to play safety:
"He could have been a great free safety, without question. And you know, his freshman redshirt year, guys, he was OK. There was nothing that told us he was a special athlete. He threw sidearm a little bit. He's a great pitcher and he had that little pitching motion from the sidearm. We had to try to push that thing up. And he ran the Wing T in high school, he didn't run for a bunch of yardage. So he was just a really good athlete, but boy would he have been a heck of a free safety."
On where seeing the Pistol being used in the Super Bowl fits in with the great accomplishments of his career:
"It's gotta be right up there because the NFL, it's been known as the copycat league. And of course the dropback passer, that's still the guy they want to feature and so on and so forth. But what we're seeing now are these gifted athletes that can drop back and run, and it puts a whole 'nother dimension in your offense and a whole 'nother idea which the defense has to defend. I don't think it's going to go away. I think the Pistol formation is gonna stay for a while. I think they can do different things with it. And when I say that there's no question there's a giant smile on my face, and when you see it with a guy like Kaep - your guy - running it, it is really special - one of those times in your life that may never come again."
This post, written by Brad Gagnon, appears courtesy of Sports Radio Interviews. For the complete highlights of the interview, as well as audio, click here.
More from Sports Radio Interviews
• The 49ers won't be distracted by the New Orleans party scene.
• Kobe Bryant is pretending this was all part of the plan.
• Deion Sanders's daughter will play bikini basketball.