Chris Bosh sat down with GQ's Mark Anthony Green this week for a "GQ&A." Some things we learned: Bosh's favorite book is The 33 Strategies of War, he has "probably" felt depressed before, and he thinks that Dwyane Wade is both a better dresser and better in the clutch than LeBron James.
That final admission is getting attention because a real live athlete is confirming the thing that we've all been yelling from our couches for a year: LeBron is not very dependable in the fourth quarter or in overtime. (The Heat have lost two straight games in overtime, to the Warriors and the Clippers; James didn't score in overtime last night). From Bosh's interview:
GQ: Quick hypothetical, toes aside: Let's say the game was tied. 10 seconds left. You had 30 points, LeBron's got 30, and Wade's got 30. You got the same amount of rebounds, same amount of assists—having the same great game. Who takes the shot at the end to either win or loose the game.
Chris Bosh: [immediately] Dwyane.
Bosh went on to say that he'd go with Wade "because of his success in the past, given what he's done.
"He's a champ. He's an MVP, and he's hit a bunch of last-second shots. That's the time you have to put pride aside a little bit, and do what's best for the team. He's quickest, and he's gonna get a shot off. He relishes those moments."
G/O Media may get a commission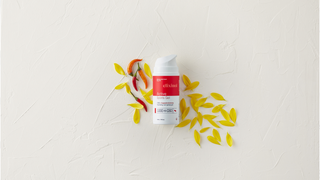 And he's right. We could call this some kind controversy in team leadership, or we could just acknowledge that Dwyane Wade is, absolutely, the player you'd most want taking "last-second shots" if, for some unconscionable reason, you wanted Miami to win a close game. Wade's better at creating his own shot off the dribble than James. This isn't a diss, it's just legitimate basketball analysis from someone who knows the game (and his own teammates) very well. It's almost as if he reads the Twitter jokes.