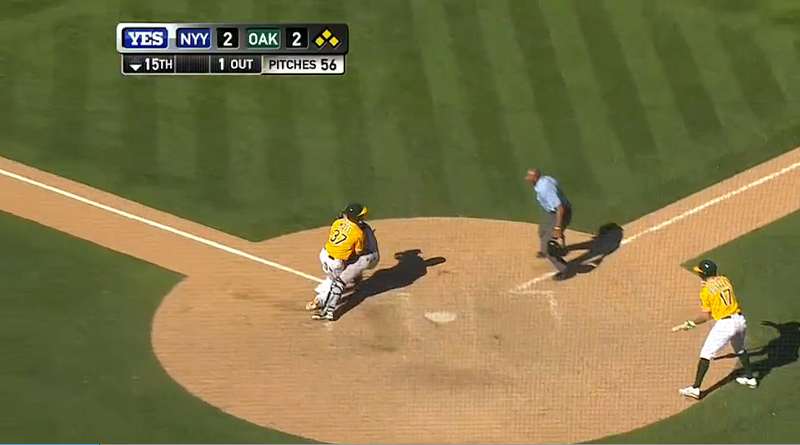 With one out in the bottom of the 15th of a 2-2 game between the Yankees and Athletics, Coco Crisp was up and Brandon Moss represented the winning run on second base. Crisp hit a looping flare out to left field that landed just in front of Vernon Wells. Wells was running in hard, played it off one hop and threw a strike to catcher Chris Stewart.
Stewart was promptly run over as the ball and Moss arrived at roughly the same time, but he was able to hold on, record the second out and keep this game going. Either he was confused going into the at-bat or Stewart was a little foggy after the collision because he thought the inning was over.
The two teams are 2-23 combined with runners in scoring position. It doesn't help when Vernon Wells is making perfect throws and Chris Stewart is doing somersaults to extend this thing. As of this posting, Mariano Rivera just entered with one out and one on in the 18th.