It's often difficult for small teams to convince players at big clubs making big bucks to forgo the glory and riches of the game's destination clubs in favor of being the star at the little team, even when said player has found himself latched to the big team's bench. Thus small clubs must pull out all the stops if they hope to succeed in luring a top talent into town. Crystal Palace's current roster is a reflection of this dynamic.
Just a short year ago, Christian Benteke was rewarded for his consistent ability to score goals in the Premier League on a shitty team with a big-money move to Liverpool, a non-shitty team. He was to be the star of Brendan Rodgers's new team, the club's long-sought heir to Luis Suárez, the executioner delivering the final blow to finish off the myriad number of chances players like Philippe Coutinho and Adam Lallana and Roberto Firmino would regularly offer up to him.
Instead, Benteke never really fit in with Rodgers's style of play (which just about everyone predicted when the curious move was announced), lost all semblance of confidence, and spent the majority of the season glued to the bench during the soon-to-end Rodgers regime as well as the subsequent Jürgen Klopp one. By end of the year, it was clear that Benteke's once-presumed place as Liverpool's star striker was gone. If he wanted minutes, he'd have to find them elsewhere.
The problem, though, was that there weren't any obvious fits for a player in Benteke's circumstances. Presumably he wouldn't want to go back to the Premier League relegation dogfights he made his name slogging through with Aston Villa, but neither would one of the clubs near or above Liverpool's status want someone with his specific skillset, either. The trouble would be finding a club that could pay a transfer fee Liverpool would accept (i.e., a really big one), was ambitious enough to pique Benteke's interest, and would pay him a salary within the same neighborhood as what he had been making at Liverpool, keeping in mind that Benteke could very well decide to bide his time on the Reds' bench while counting his money until his contract ran out.
Ultimately, Crystal Palace won the sweepstakes and nabbed themselves a very good player, one that they absolutely need if they want to stay in England's top division. Palace came really close to equalling the fee Liverpool paid for the Belgian the summer prior, sold the player on the idea that they were a club on the rise (much as they did when they convinced Yohan Cabaye to make the similar switch from PSG's bench to Palace's starting lineup), and presumably promised to cut him a check every week that would be big enough to keep the whole Benteke family in furs. In a possibly related move, Palace also went and signed his brother.
G/O Media may get a commission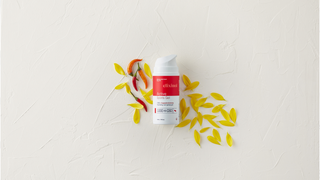 Now, no one is saying that Jonathan Benteke—the 21-year-old forward who joined the Eagles not long after his big brother did, and who arrived on a free transfer from the Belgian Pro League team who cut him earlier this year—necessarily was a makeweight addition to Christian's deal in order to ensure his signature. However, that Little Benteke was only rarely roused from Zulte-Waregem's bench and asked to actually run around the pitch for a few minutes—he made a single start in his 17 appearances for the Belgian club last season in all competitions—and has only five goals in 43 games to show for his entire professional career, it does seem more likely than not that Jonathan is only on Palace's roster at Christian's behest.
Take these quotes for example. While Jonathan was signed as a "promising prospect" that Palace would place in their reserve team to "closely monitor" how this "exciting young player" would "develop," a rash of injuries to real Crystal Palace players has meant that the younger Benteke has actually been included in the club's matchday roster for their league game this weekend. Here's how Palace manager Alan Pardew described Jonathan's journey from Pro League castaway to Premier League contributor:
"He is a young striker with natural talent, and they are not easy to find," Pardew said. "This one was because of Christian, really. He highlighted him to us.

"We checked him out and liked the look of him. It was not a big fee so he comes here under no pressure. He is not up to his brother's level yet, he would readily admit that, because Christian is a top-line player. But Jonathan is very enthusiastic and has settled in very well. Hopefully, he might surprise one or two."
Scoring goals and scouting prospects. Benteke deserves every penny Crystal Palace are paying him.
[Guardian]