For some reason, Missouri Senator Claire McCaskill felt the need to weigh in on Duke's victory over Wisconsin in the NCAA title game:
Ohtani has the WBC, but will Mike Trout ever lead the Angels to a championship? | Agree to Disagree
McCaskill's tweets are stupid on a couple of levels. If Jahlil Okafor had wanted to play for Wisconsin, Bo Ryan would have welcomed him with open arms. Wisconsin didn't decide to eschew recruiting players likely to leave after one season out of some moral concern, but because those players don't want to play for Wisconsin. Anything Bo Ryan says about the virtue of seniors is marketing, an attempt to make his inability to recruit freshman phenoms sound like a positive. No college basketball team is more virtuous than another.

G/O Media may get a commission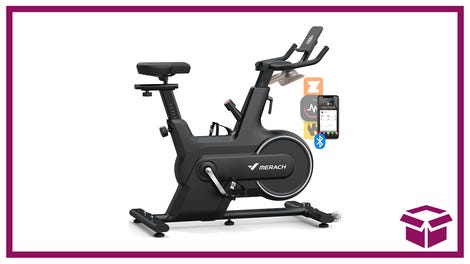 14% off + Coupon
Merach Indoor Cycling Bike
If McCaskill truly is sad about "the one & done thing," instead of blaming Duke's players she should recognize that "the one & done thing" is the product of NCAA and NBA collusion. NBA rules prevent talented high schoolers from declaring for the draft, and the NCAA not paying players assures that the most talented ones leave for the NBA the first chance they get.
In a follow-up tweet, McCaskill professed to understand that the issue is a systemic one, and that her beef is actually with the NCAA and NBA:
But if McCaskill understands that the problem is systemic, why does she buy into the idea that Wisconsin is better and more worthy of being cheered for than Duke? Bo Ryan is still the highest-paid public employee in the state of Wisconsin, making his millions on the backs of unpaid athletes. The entire damn thing is a sham, and the proper response is not "I recognize this, but am nonetheless going to root for Wisconsin," but "the NCAA sucks and should be abolished."
Photo via J. Scott Applewhite/AP

---
E-mail or gchat the author: kevin.draper@deadspin.com | PGP key + fingerprint