From the new anthology, Bittersweet Science, edited by Carlo Rotella and Michael Ezra.

Claressa Shields was born in Flint, Mich., the middleweight champion of hard-luck towns. Her dad was an underground fighter called Cannonball who went to prison when she was two. Her mother was an imperfect protector. When Cannonball got out, Claressa was nine years old and already a survivor.
Father and daughter drove around Flint in his big burgundy van, trying to make up for lost time. Cannonball told Claressa it was a shame nobody else in the family boxed. All the Shieldses could fight; most of the men had gone to jail, and some of the women, too. He said prison was a cycle somebody had to break. He said it was sad how Muhammad Ali had all those sons and none of them followed him into the ring.
"Laila did," said Claressa.
"She's a bad girl," said Cannonball.
Claressa thought he was telling her to box. Her favorite cartoon was The Powerpuff Girls, about three little superheroines who flew around smashing things and defeating evil. She loved how they were each a different color and they could all fight. One time at school, Claressa threw a chair at a teacher. They made her take anger management classes, which helped a lot, but sometimes she still felt like smashing things.
G/O Media may get a commission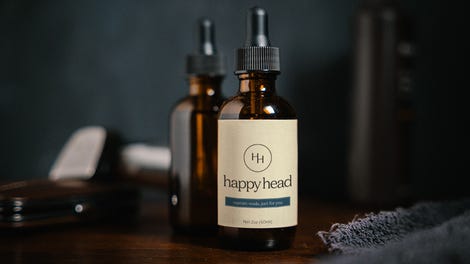 She was 11 when she walked into Berston Field House, the small community center that had already produced two Olympic medalists at middleweight, Chris Byrd and Andre Dirrell. The coaches worked her out the first day but would not let her return without written permission. She knew her mother would never sign, so she took the paper to Cannonball.
"Hell, no," he said.
When Claressa asked why not, he said she was too pretty to box. Claressa had never thought of herself as pretty. Her father's words pleased her a tiny bit, even as they made her furious. She would not speak to him for several days. When he showed up after school one day to pick her up, she refused to get in the van.
"Shut up, little girl," said Cannonball. "We're going to my house." Her father's entire family was arrayed in the living room: his wife, Lisa Allen; Claressa's sisters Tiffany and Kaya Gray; her brother Tray. "We took a vote, and you won," said Cannonball, handing her the permission slip. He was the only one who had voted against her.
The workouts at Berston were hard but fun. Jason Crutchfield taught her to throw the right cross. He made her do it over and over, turning her knuckles every time. Jason's tubby belly and gentle smile belied his perfectionism. He had gone 8–1–1 as a pro lightweight at Kronk before life got in the way. He was especially strict about Claressa's balance. He taught her to step out to the side, shift her body weight, know good position so she was always ready to punch. He taught her straight shots and classic combinations. She had that strength of will that cannot be taught.

Claressa left her mother's house and went to live with Jason, because boxers need order in their lives. He made the most delicious barbecued chicken, but Claressa always told him it was bad, just to mess with him. Jason had a wife and kids and no room to spare in his house, but he could not turn 'Ress away. She was the best boxer he had ever trained.
She burned her way through the junior ranks. Her father didn't see her fight until her fourth match. Claressa was warming up in her street clothes when the opponent, a 12-year-old named Chloe Kinsley, walked past with her mother and remarked, "I'm gonna stop her."
She was the first of Claressa's opponents to go the distance. Claressa almost had her. In the final round, Chloe was backed up against the ropes, crying. The ref jumped between them to stop it, but the bell rang. After that, Chloe Kinsley switched to soccer.

Cannonball told his daughter he had never seen a girl fight like that.

Claressa made the age cutoff for the London Olympics by two months and four days. She qualified for the U.S. Trials by winning the Police Athletic League National Championships, the first tournament she entered as an adult. She was 16 years old and had a record of 19–0.
She flew out to New York City for an event hosted by the public radio station WNYC. She didn't know what to expect, just that it had to do with boxing. A crowd of local media and boxing fans turned out to celebrate the sport's new Olympic status and hear Rosie Perez tease Claressa gently about dieting and boys.
Claressa knew she had seen Rosie's face before, but it wasn't until later that she remembered Do the Right Thing. When Rosie asked if she ever worried about head injuries, Claressa said no, but that got her thinking. Sometimes she got headaches, especially when Jason doubled up her workouts, which meant she would spar twice a day against men who hit hard. Claressa didn't like to complain, but after Rosie asked her that, she cut back on sparring.
There were lots of women boxers in the audience who stood up and asked questions. One of them was 42 years old! She could have passed for 25 in Flint. Claressa supposed that was what happened when you lived a good and happy life.
Claressa did not know how deceptive her own appearance was. From where I lurked in the back of the crowd, trying to avoid ex-boyfriends and score free drinks, the gawky teen with the huge grin did not look like my sport's future. I had just turned 38 and given my mother a kidney. Mixed in with my happiness about the Olympics was bitterness that it had not come sooner. Not that I was good enough to qualify, but it would have been nice to try. Like Cannonball and Jason Crutchfield and anyone else who has ever quit boxing, I will always look back with longing.
When I won the New York City Golden Gloves in 2001, women's boxing was enjoying its brief televised heyday. Christy "The Coal Miner's Daughter" Martin had been the first marquee name, brawling on Tyson undercards in blood-spattered pink trunks. Trainers were eager to make the next star, but Laila Ali and Mia St. John rode a wave of popularity that was already dying. My girlfriends who went pro faced an indifferent marketplace.
Sadly, these days most people's reference point for women's boxing is the 2004 Oscar-winner, Million Dollar Baby. Based on the short story collection Rope Burns by F. X. Toole, the film tells the story of Maggie Fitzgerald, a plucky girl who climbs the pro ranks only to be maimed in her title shot by Billy the Blue Bear. From the short story:

Billy "the Blue Bear" Astrakhov was a big-busted, masculine-looking Russian girl living in Hamburg, who grew a faint mustache and dated fashion models. A former Moscow prostitute, she paraded herself in white tuxedos and lavender ties. . . . She was a big draw in Germany. Her favorite trick was to get inside and jam the palm of her glove into her opponent's nose, breaking it. That she might kill them didn't worry her. She promised to knock Maggie out.

"After I vip her," she said at the weigh-in, grinning and winking at Maggie, "I take her to my room. On a leash."
Their foul-ridden fight leaves Maggie paralyzed. From her hospital bed, she then fends off venal relatives, bedsores, and gangrene; has her leg amputated; and is finally euthanized by her trainer.
Oh, was that a spoiler? Good. If I can save a single person from watching this misogynist melodrama expecting a feel-good sports story, my work in this essay is done. (And if you think Toole is sexist, you should read how he writes about black people and Mexicans.)
Even the muse hated it. Juli Crockett is a former pro welterweight from Alabama. When she met Jerry Boyd, the Los Angeles cutman who wrote under the porny pseudonym F. X. Toole, he pronounced her the incarnation of Maggie Fitzgerald. She was less than flattered. "Jerry was against women boxing," she says. "His fear was that they would get hurt and he would go to hell. There's a way in which the story is all about him. The men are in control all the time. They decide when Maggie fights, who she fights, and whether she wins or dies."
"Why can't there be a female Rocky?" Crockett wonders. "Why can't she just win? Why can't she live?"
She can't win or live because Million Dollar Baby is a women's boxing story told by people who don't much care for either women or boxing. Jerry Boyd's epigraph for his collection tells us all we need to know: "Boxing is for men, and is about men, and is men. A celebration of the lost religion of masculinity all the more trenchant for being lost."
That's Joyce Carol Oates, of course. The most famous female boxing writer is also among the most virulent opponents of women in the sport. In On Boxing, Oates denigrates ring-card girls and female national anthem singers en route to proclaiming that the female boxer "cannot be taken seriously. She is parody, she is cartoon, she is monstrous."
When I first encountered Oates's mercifully slim volume, I was still boxing and took her words like a right hand to the solar plexus. Now I take them as seriously as the rest of what she wrote about boxing, which is to say, not very. Like Jerry Boyd, Oates uses fighters for her own peculiar project: in her case, one of establishing a position for herself alongside such serious, masculine names as Mailer and Hemingway. As a woman writer, she must have been particularly anxious to distance herself from the female flesh on display in the ring. All women, even intellectual heavyweights, are subject to being reduced to mere bodies. Oates watches the action from very far away and very high up. Empathy is risky in a game of pain.
Boxing is a sport of the poor, and all fighters are prizefighters. Male boxers fight for real prizes like money and belts, because real prizes exist for them, and because the poverty they come from is real poverty. Women fight for imaginary prizes like the right to be taken seriously as athletes, because there is little money in our game, and because—although plenty of women boxers come from economically disadvantaged backgrounds—we have all endured a more insid- ious kind of deprivation: poverty of the imagination.
Poverty of the imagination prevented Joyce Carol Oates from stepping outside of herself to see the crude women boxers of her day for what they were: pioneers. Those who go first are seldom the best, and the early women professionals were notable more for their bravery than their refinement. This remains somewhat true of women's boxing today, but young women like Claressa Shields are proof that it is changing.
Poverty of the imagination keeps sportswriters fixated on women boxers' physical appearance or their history of sexual abuse, as though these things had any currency at all inside the ring, as though they were the only stories to tell.
Poverty of the imagination led AIBA, the international governing body for amateur boxing, to propose that skirts be the official uniform for women's Olympics debut. They were quickly made optional after the ensuing uproar, but Poland still made its women wear them. They were incongruous and not even vaguely hot.
Poverty of the imagination is why—no joke—the most common question men ask me about my boxing career is, "What happens when you get punched in the breasts?" And surely it was poverty of the imagination that made Jerry Boyd and screenwriter Paul Haggis look down the road of their million dollar heroine and see only a dead end.
The real Million Dollar Baby is Claressa "T-Rex" Shields, the most inspiring athlete I have ever known. She is Elizabeth Andiego of Kenya, who went without food while training for the London Olympics so her son could eat. She is bronze medalist Mary Kom, who runs a camp for youth boxers in strife-torn Manipur; silver medalist Sofya Ochigava, who reads Dostoyevsky between bouts; and gold medalist Katie Taylor, who bore Ireland's flag.
She is Juli Crockett, who retired undefeated, sings in a band called the Evangenitals, and describes her recently published dissertation as being "about the space that creating creates." She is Mia St. John, who posed naked for Playboy and doesn't care what you think. She is Michelle Cook, a Mohawk who fought in the USA Nationals while breast-feeding, and whose daughter's name, Konwanihara, means "gives words of thanks."
She is Stella Nijhof, my old sparring partner and four-time national champ, an awkward southpaw who wore her strawberry-blonde hair braided beneath her headgear and gave me many bloody noses but many more good times. Stella tends bar now in a former beauty parlor. We drink margaritas in pint glasses and reminisce about our brutal golden age.
Stella knows something about me no one else knows. She was my companion in that sweaty hell that I like better than heaven, and she saw me more naked than any lover. I never had much defense, in boxing or in life. Sometimes when Stella clocked me with her looping left I thought I might fall, but I'm still standing. Most Million Dollar Babies never make a dime, but we still have happy endings.
The day after I saw Claressa Shields speak, I followed her to Spokane. Twenty-four contenders would meet there for the first-ever U.S. Women's Boxing Olympic Trials. Since the action in London was limited to three classes—flyweight (112 lbs.), lightweight (132 lbs.), and middleweight (165 lbs.)—many of the boxers were fighting outside of their natural weights. Claressa was a natural 154-pounder, so she would be giving up size as well as age. She still had a 16-year-old's soft body, lacking that nebulous thing called "woman strength." On the flight to Spokane, Franchon Crews and her people were already celebrating. The five-time national champion at middle-weight, the "Heavy-Hitting Diva" threw her haymaker right with bad intentions born in Baltimore and educated through trips to the World Championships and Pan-American Games. Crews had beaten most of the other middleweights before. She didn't know about Claressa Shields, fresh up from the juniors.
In the casino ballroom, the unranked boxers pulled marked ping-pong balls out of a basket to determine their draw in the double-elimination tournament. Claressa rooted through the bucket like a kid fishing for a prize in Crackerjacks. When she drew Crews, she pumped her fist in triumph. That was the moment I realized Claressa was special. When I fought, I was so scared of losing that I used to hope for the weakest possible opponent, but Claressa already knew she was going to win the whole tournament.
Before their bout, Crews's trainers were saying, "She trash already." Claressa didn't mind. She looked serene as she climbed through the ring ropes, trotted over to Crews's corner, and initiated an extracurricular stare down that the referee hastened to break. That was just to let Crews know she wasn't afraid. Jason made a show of admonishing Claressa, but few trainers really disapprove of that kind of thing. Claressa was already in her battle trance. She was about to hurt Franchon Crews.
Claressa knew that USA Boxing was political. When you fought their number one, you really had to beat her. You couldn't let her breathe. Right off the opening bell, Crews tried to hit Claressa with her big right hand, but Claressa just slipped it and jabbed. Almost immediately, she felt Crews give way.
Elite women amateurs fight four two-minute rounds. When Claressa came back to her stool at the end of the first, Jason read her the point score that the runners had brought from the judges' table. She was ahead, as always. Not only had she never lost a fight, she had never even lost a round.
In the second, Claressa started moving forward, taking the old champion to the ropes and launching tight hooks inside the wide haymaker rights. Every novice knows that a straighter punch beats a more looping one, but it takes conviction to stand toe to toe with someone stronger and draw tight lines inside her curves. Claressa was doing something very few women boxers were able to do.
She was no pioneer; Claressa was the ring's native daughter. She spoke the language of boxing with such fluency that she could say just what she liked at any given moment. And because she was so delightful and had so much to say, her fights were an emotional transmission. To watch Claressa box was to believe that women did belong in the ring after all: not because it was sexist to exclude them, but because they could be so damn good.
The final score was a crushing 31–19. Crews walked numbly down the ring stairs and straight past her corner, her faith in the haymaker gone. She lost her next bout to a newcomer named Raquel Miller who fought with Bible verses written in ballpoint on the skin of her palms.
Claressa blew through the rest of the field with ease. Only one woman gave her any trouble: Tika Hemmingway, a crafty fighter out of DC with good timing and the wherewithal to tie Claressa up on the inside.
Claressa had beaten Hemmingway at the Police Athletic League Nationals 32–18 and almost stopped her, but Hemmingway was experienced enough to take a new approach. In the clinches, she put her head in the middle of Claressa's chest and leaned in with all 165 pounds. It was hard to adjust. Tika Hemmingway had woman strength, and Claressa still hadn't found hers.
Claressa grabbed the openings when they came, catching Hemmingway coming in and going out. She was so tired from pushing the bigger woman off her that she started panting, and her mouthpiece fell to the canvas twice. Claressa looked at Hemmingway's eyes, which teared every time she got hit, and thought, "She's tired too."
Claressa beat Hemmingway twice at the Trials, once in the winner's bracket and once after Hemmingway had battled back through the losers. Although Claressa was now the Trials champion, she spent the postfight interviews pouting about her low scores. She was used to scoring at least 30 points per match and didn't want Tika to brag about the fights being close.
Jason Crutchfield rolled his eyes and said, "Teenagers!"
Reigning national champions won both of the other divisions: flyweight Marlen Esparza of Houston and lightweight Queen Underwood of Seattle. Underwood had survived strong challenges from Mikaela Mayer, N'yteeyah Sherman, and Tiara Brown, while Esparza fended off Christina Cruz and Virginia Fuchs. After these top women, the talent level dropped off considerably. If it was disappointing to see relative novices contending for spots on our national team, it bore remembering that USA Boxing banned women from competition until 1993, when Dallas Molloy sued for the right to compete. Of all 24 competitors at the Trials, only Claressa Shields was young enough to have been born into a country in which girls could legally box.
Underwood and Esparza took their new teammate under their wings. When Claressa was named the Most Outstanding Boxer of the Tournament, Queen Underwood lifted her up in the air. Esparza gave her a rosary of red beads. The losing boxers hit the casino disco to drink away concerns about their grim financial futures while the winners ate steak with USA Boxing's president, Hal Adonis, who mugged for the camera, his arms draped over the shoulders of the new young champions. The next day there was a press event in the hotel spa to "pamper the winners and show off their feminine side." Claressa was a little intimidated by the array of nail polish, but Marlen Esparza helped her choose something pink. It was the first time Claressa ever had a real massage. Boxing was so hard that it was almost unreal when the relaxation came. It made her feel like a queen.
Press row at Trials was stocked with feminists in a party mood: Sue Jaye Johnson, the photographer of record for women's boxing; Christy Halbert, sociologist and champion of women boxers' inclusion in the Olympics; and independent journalist Raquel Ruiz, a dashing Colombian grandmother in four-inch heels. With their help, I learned that blogging about boxing gave me almost the same high as fighting but with less neck pain and more drinking.
Greg Beacham covered for the Associated Press, bringing a professional sportswriter's eye. The Atlantic sent a glossy culture reporter to follow Esparza. The New York Times published an exposé on Queen Underwood's childhood sexual abuse that made USA Boxing oddly proud. Ariel Levy, who was profiling Claressa for the New Yorker, got Hal Adonis on record outing sexual abuse survivors, bragging about slapping boxers, and fretting about lesbianism among the membership. He stepped down as president soon thereafter.
Even Joyce Carol Oates backpedaled in response to Levy's excellent piece. In a letter to the New Yorker, she generously allowed, "It is not unnatural or unreasonable that a gifted young woman athlete chooses to take up amateur boxing in 2012. I was writing about an era of boxing now past." She went on to claim that modern amateur bouts have more in common with fencing than with the brutal battles of boxing's golden age and concluded with a remarkable assertion from someone who has gained so much from the work of professional boxers: "In an ideal society, professional boxing would not exist." I would enjoy watching her say that in person to Claressa Shields.
At the training camp for Trials champions in Colorado Springs, Claressa felt like the main attraction. All the coaches had their eyes on her, trying to gain her trust, trying to fix things. Jason had told her how to handle that. She would obey while they were looking, but then she would go back to boxing her way.
The national coaches acted like she was some raw girl fighting on pure aggression. They kept trying to get her to jab and move, but Claressa was a puncher who used head movement as defense. At just 5-foot-8, she knew she would be the shorter combatant against full-grown middleweights. She needed to stay in the pocket. Claressa didn't need people to come in and fix what wasn't broken. If they took that as arrogance, let them.
Her next tournament would be a big step up. The American Continentals were not a qualifying tournament for the Olympics, but it would show how she measured up to the best female boxers from North, Central, and South America. Olympic gold medal favorite and three-time world champion Mary Spencer would be there, fighting on her home turf. The 26-year-old Spencer was a proud member of the Cape Croker First Nation and, with her glowing skin and chestnut hair, a Canadian Cover Girl.
The US team settled into its bunks in the NAV Centre, an airy white complex in Cornwall, Ontario, that looked like a beached cruise ship. The best of the contenders from the Trials had fanned out into the non-Olympic classes, making this the strongest US women's boxing team in history. Franchon Crews, Mikaela Mayer, and Christina Cruz chowed down to maintain their higher weights, while Raquel Miller, Tiara Brown, and Alex Love radiated quiet martyrdom as they carried half-empty trays through the cafeteria. These women had weathered the death of their Olympic dream and were fighting on, without media attention, without sponsorships, purely for the love of the game. Sometimes I ate at their table, trying not to stare at their bright eyes and smooth skin, and once I trained alongside them in a little Cornwall gym, where Coach Izzy gave me two rounds of pads.
"Everybody wanted to beat you up until they saw you on the pads," Claressa told me later. "Then they stopped talking shit. You hit kinda hard."
I knew I shouldn't ask, but I did: "Why didn't they like me?"
She shrugged. "They said you were always hanging around, asking annoying questions and writing stupid things. I told them, 'It's not stupid!'"
"Thanks."
I can understand why the fighters were suspicious of me. I didn't have business cards, a byline, or much of a plan. All I knew was that the longer I stayed in the rooms with them, the better the work would be. When the going got hard, I thought of my role model, Lady Godiva, who—if my memory of the after-school special serves— rode naked through Coventry on a white pony because it would somehow save the poor. Everyone laughed at Lady Godiva, but she knew she was doing the right thing, and now she had eponymous chocolates. Sometimes you have to expose yourself for the sake of history.
Claressa's opening opponent in Canada was Roseli Feitosa of Brazil, the world light heavyweight champion: another bigger, older, more experienced woman who was ranked number three in the world. Going in, Claressa noticed Feitosa had barely warmed up. She was taking Claressa lightly, but Claressa had looked up Feitosa's fights and knew the Brazilian had nothing for her. The old-timers say, "Never give up speed," and no other girl had hand speed like Claressa Shields. She was faster than the light flyweights.
When the bell rang marking the end of the brutal first round, Claressa saw a look in Feitosa's eyes that said, "Coach, I wasn't ready for this." Claressa had broken her spirit. The rest of the bout was easy.
Afterward, Claressa sat in the stands and watched Mary Spencer outclass the Mexican champion Alma Nora Ibarra. Claressa had to give credit where it was due. Spencer was slick and fast. She had good timing and saw things. But she made mistakes, too: she kept her hands too low, her head was open, her body was open. Mary Spencer couldn't beat her.

After she cooled down, Spencer took questions. When I asked what she thought about Claressa Shields, her dark eyes flashed with anger.
"Why should I think anything about her?" she said.
The punch you don't see coming is the one that knocks you out. Nobody in the world could beat Mary Spencer before she met Claressa Shields. I repeated Spencer's words to Claressa, who rolled her eyes.
"I'm not worried about Mary Spencer," she said. "She can go home tonight and Google some information about me."

Jason Crutchfield arrived on fight day after a nine-hour drive from Flint. He and his crew prowled around the NAV Centre, eating chicken wings and speculating loudly about knockouts. They were not allowed in Claressa's corner for the bout but sat in the stands, degrading international relations.
From the opening moments of the fight, Claressa dominated Mary Spencer just as easily as she had Roseli Feitosa and Franchon Crews. The relaxed confidence with which Spencer had handled the Mexican champion now seemed like lack of explosiveness. The low left hand, which had looked so knowing, was now an open door for Claressa's lead right. Spencer was soft and lost and undertrained. Claressa worried she would have to fight both boxer and judges, until the first round scoring came back 5–2 in her favor.
The Berston Field House crew got rowdy. The Canadian and American teams fought to outscream each other.
"She ain't seen nothing like you, 'Ress!" Jason cried.
The atmosphere in the ring grew equally ugly. Spencer talked trash whenever the two got close. Claressa was thrown at first, but then she realized this was a sign of weakness.
"I got her," she told herself.
Toward the end of the bout, Spencer fouled with a hard body shot off the break. Claressa was still looking at the ref, and the punch damn near dropped her, but she held on.
When they announced the 27–14 decision for Claressa, the two women hugged and said, "Good fight," but there was no warmth between them. This was the first time Claressa had experienced a dirty fighter. Even Franchon Crews, for all her swagger, had kept it clean.
On the gold medal podium, the new Americas middleweight champion texted during "The Star-Spangled Banner," oblivious to the umbrage of her hosts. Claressa still thought the work should be over after the final bell. There might be a documentary crew following her now, but she was still just a kid from Flint. She still cursed on Twitter. She still believed nobody could beat her.
Although a big win, the Americas title meant nothing when it came to qualifying for the Olympics. Claressa's true test came in May in Qinhuangdao, an industrial seaport a few hours' drive from Beijing. The AIBA World Championships was the sole Olympic qualifier, determining which 36 women would box in the London Games.
AIBA released an obscure document about the qualification process that read like a Zen koan. Claressa would need to finish as one of the top two middleweights from North, Central, and South America combined. In theory, this was an easy task, since she had already won the continental gold. Yet in China her name would be thrown in the hat with all the other middleweights in the world. She would be unseeded for the random draw, and it was single elimination.
Claressa had fun while she waited to fight, even though eating in China was a challenge. The team had been warned that Chinese meat contained hormones that might make them fail the doping tests, so they were all on vegetarian diets. Claressa survived on rice, eggs, soy sauce, watermelon, oranges, and honeydew melon. It was hard to keep weight on. When she had the time, she devoured vegetarian pies at the Qinhuangdao Pizza Hut.
I was staying with photographer Sue Jaye Johnson at the official media hotel cum prison, where the modest cost of our room included censored Internet, complimentary round-the-clock surveillance by chain-smoking guards, and three meals a day at a restaurant whose staggering amounts of MSG and sodium left me so swollen I looked embalmed. I was a little worried about my single kidney, so I stopped eating entirely, and by the time we escaped to the Holiday Inn, I was a bantamweight for the first time in 13 years.
Claressa thought the Chinese were the nicest people ever. When she got lost inside one of the vast, strange grocery stores, a tiny lady who spoke English helped her find deodorant and pay for it.
"I love Americans," the lady said. "I love you."
Jason wasn't there, although Claressa Skyped him every night. She was skeptical of the national coaches, who kept changing as a result of the infighting in the wake of Hal Adonis's dismissal. The head coach who had watched the action in Spokane was different from the one who had accompanied them to Cornwall, who was different from the one in Qinhuangdao, who would, in turn, be barred from the London corners for an AIBA rule infraction. This disarray would produce the only medal-less performance in Olympic history for the U.S. men's team.
A press pass normally opens doors, but in China it functioned more like a biohazard sign. Only the most toxic, bunker-like areas were judged fit for media containment. I could sometimes sneak into the athlete bleachers by hiding my credentials, but soon I would be herded back with much shaming by the chain-smoking guards, all of whom were male and some of whom spent their free time—it is unclear whether for fun or as an intimidation tactic—reading bro- chures about missiles.
The Irish media had turned out in force to support their great lightweight Katie Taylor, who would win Most Outstanding Woman Boxer of the tournament and, later on, of the London Olympic Games. A gang of hard-drinking Liverpudlians was following Natasha "Laughing Assassin" Jonas. The Canadian Broadcasting people were after Mary Spencer for a comeback that never came, and two other Canadians filmed the Indian team for their documentary With This Ring. Al Jazeera noted the headscarved Afghans, whose inclusion represented a symbolic victory for women's rights but who were crushingly ill prepared as athletes. The Thai newsmen hadn't gotten the memo about journalistic objectivity and cheered in my ear at deafening volumes. The largest delegation by far was from Japan. The corps of listless Japanese men sat in the press room cum dungeon, eating muffins and radiating contempt for women's boxing in general and their subject in particular, middleweight Shizuyo Yamazaki, a famous comedian back home.
"Her technique does not go to international level," they told me. "She is comedian, but maybe this will be tragedy."
When Yamazaki knocked out her first-round opponent, they all pulled out their cell phones and started texting Tokyo.
Claressa had an easy first-round outing against India's Pooja Rani, although she got overanxious and tired a bit in the closing rounds. She was still a little jet-lagged, but she did not worry too much about her next opponent, Great Britain's Savannah Marshall. Franchon Crews had dropped a 10–8 decision to Marshall in the Olympic test event and told Claressa that the lanky boxer would not be a problem. Claressa was now 26–0 with 14 stoppages. It was her turn to be caught by surprise.
The British team knew how to take care of its boxers. Its three Olympic hopefuls trained year-round in a state-of-the-art sports center alongside the men. While Claressa was eating Jason's barbecued chicken, the Brits were eating five small meals a day prepared by sports nutritionists who kept tabs on their weight and hydration.
Savannah Rose Marshall was blonde and pale and long limbed. Outside the ring, she was painfully shy, with the look of an overgrown schoolgirl. Inside it, she was a dogged worker who understood how to maximize her assets. Marshall's coaches had done their homework and knew from the Tika Hemmingway tapes that Claressa could be frustrated by movement and tied up on the inside. They knew their girl was taller, more experienced, and in better condition. If she could weather Claressa's power early, she could win.
When Claressa looked across the ring at Marshall, she thought, "Oh my God, she's a giant." The British Amateur Boxing Association website had listed Marshall's height at 5-foot-11, but Claressa swore she was over six feet tall.
Right from the start, Marshall kept moving. Claressa did what she always did, but whenever she got inside, Marshall would grab and hold. It was frustrating. When she came back to the corner after the first round, the coaches told her it was tied at 2–2.
"Okay," Claressa thought, "I'm gonna step on the gas."
For her part, Savannah Marshall thought she had never fought a woman with such heavy hands. After the first round, she was afraid Claressa had broken her nose, but Marshall bit down on her mouthpiece. Of all the skills she had, her greatest was the stubborn ability to stick to a game plan.
Claressa tried harder in the second and the third, but Marshall just kept on turning and holding. It was like Tika Hemmingway, only worse, because Marshall was tall enough to catch Claressa on the outside. At one point, Claressa felt herself freeze and eat a big right hand.
She listened for Jason's voice telling her what to do, but Jason wasn't there. Claressa felt something cold in her belly. Later on, she would realize it was fear.
"I'm on my own," she thought.
Going into the final round, she was down by three.
"We're gonna get this," said coach Basheer Abdullah.
The words "be more aggressive" echoed in her head as she chased Marshall with a furious energy, but her legs were shot. The cold feeling would not leave her belly, and the ref wasn't doing anything about the holding. How was she supposed to fight Savannah Marshall and the referee, too?
Claressa didn't know what was happening because it had never happened before. She was losing. You have to learn how to lose. Claressa had always been a quick study, but this lesson would come hard, because she did not want to learn it. Even as she stood in center ring, awaiting the decision, she still thought she had won.
When the referee failed to raise her hand and the echoey loudspeakers broadcast the final score of 14–8, Claressa felt only shock. She looked at the lime-green canvas, then up into the stands at her teammates, then back down, shaking her head. When Marshall tried to embrace her, Claressa turned her back and walked out of the ring.
From the bleachers, Marlen Esparza yelled, "Whatever you do, Claressa, don't cry!"
She kept it in until she got to the locker room. The Nigerian coaches walked by and said they thought she won. Raquel Miller hugged her and said, "It's okay."
It wasn't. She had done her best, and her best wasn't good enough. She wasn't going to London after all.
She had been so good leading up to the tournament. She hadn't had sex. She didn't drink, didn't smoke, didn't cuss, went to church. She couldn't understand why God would do this to her. She wanted to wake up. She wanted to wake up and have it all be a bad dream.
The hardest part was when they told her Jason was on the phone. "What happened?" he asked.
"I don't know. I don't feel like I got outboxed."
Jason could be hard on the guys when they lost, and he had spent so much of his time on her back at Berston. She felt she had let him down. She had let so many people down. But all Jason said was that he was real sorry he hadn't been there. That maybe if he had, none of this would have happened.
Claressa said, "No, coach, it's my fault."
When she got back to her room, she wrote in her diary, which she had named Olympia, "Well, I really lost today. I'm not undefeated no more." Then she put down the pen and started crying for real.

That night Claressa talked to God for an hour. Ironically, her fate was now in the hands of Savannah Marshall. All of the middleweights from North, Central, and South America had lost in the preliminaries. Their final tournament rankings would now be determined by the rankings of the women who had eliminated them. Claressa could still finish in the top two for the continent if Marshall did well enough.
"God," Claressa prayed. "I know Savannah Marshall sucks, but I need to go to the Olympics. Please let her win. This is my dream."
When she woke up every morning, Claressa was in the habit of looking in the mirror and telling herself she would win an Olympic gold medal. The morning after she lost in China, she was surprised to find that nothing had changed. The face that stared back looked just the same. Somehow, she still believed she would win that gold.
When her teammates saw her at breakfast, they all started crying. Alex Love, who had been eliminated on the first day from the 106-pound weight class and was now pushing 120, hugged her and said,
"It's all right."

Claressa said, "I know."
"Wanna work out?"
"Yeah."

They went to the gym and hit the heavy bag, and Claressa sparred two Chinese girls: an aggressive one whom Claressa beat up and a slick one who outboxed her for a round until Claressa looked into her eyes and figured her out. They did not speak the same language, but they understood each other. It hurt, but she had to get right back to it. The next day, she followed along glumly as the group of international referees, boxers, and coaches took their scheduled field trip to the Great Wall of China. At the souvenir shop, she purchased a rubber "Shrieking Chicken," which let out a horrific wail when squeezed.
Savannah Marshall kept on winning. She beat Norway's Lotte Lien in the round of 16. She beat hometown hero Li Jinzi in the quarterfinals. She faced tough Russian Nadezda Torlopova in the semis. Claressa squirmed in the bleachers as she watched the match that would determine her Olympic fate. Marshall was looking sharp, keeping Torlopova at the end of her jab. During the second round, everyone was congratulating her, but Claressa said, "Hush."
Marshall could still get knocked out. She could still get robbed. In the fourth round, Claressa got down on her knees in the stands and prayed. Who would have thought she would qualify for the Olympics on her knees?
Marshall won 18–10. Team USA leapt to its feet, screaming. Their baby was going to London.
Claressa wound her way out of the stands and down to where Savannah Marshall stood on the stadium floor, flanked by her coaches and teammates.
"Good fight," Claressa told her. "Thank you for helping me get to the Olympics."
She apologized to Savannah for not having congratulated her earlier. She admitted how scared she had felt during their fight, after that second round.
"She's a beautiful person, your Claressa," said one of the Liverpudlians, showing me a photo he had taken of this conversation. The two rivals stood very close together, both hands clasped: tall, blonde Savannah with the translucent skin and sleepy eyes; Claressa looking up at her, dark and solemn in her USA tracksuit.
"She don't even know," Coach Basheer told Claressa. "She just invited you to London to win the gold medal."
Claressa said, "She gonna find out."
She went home to Flint and trained like a dog. No days off. She told Jason everything that had happened, and he told her they were going to work on it all: getting out of the clinch, getting her legs stronger so she wouldn't tire, cutting off the ring, not freaking out. Claressa's sparring partner and prom date 'Rell was a tall, strong young man who did everything Marshall had done—moving, holding, jabbing—and sometimes Claressa would get so frustrated with him that she would rip off her gloves and throw them on the floor.
She got hold of a magazine in which Savannah Marshall bragged about beating her and said she had already defeated the best in the world. Claressa was outraged.
She told 'Rell, "This girl done lost her mind, bragging about me." F. Scott Fitzgerald wrote that the test of a first-rate intelligence is the ability to hold two opposing ideas in the mind and still retain the ability to function. Claressa passed that test. She accepted her first defeat while still believing herself unbeaten. Perhaps this intelligence came easily to a champion from Flint. At the time of the London Games, Claressa's hometown would claim the No. 1 spot on the FBI's list of most dangerous cities with populations over 100,000. Long before she walked into Berston Field House, Claressa already knew to protect herself at all times. She understood when to engage, when to keep her distance, and which corners were neutral. Jason had taught her to box, but Flint made her a fighter.
It wasn't like she didn't get mad when she thought about the things that had happened to her there, when she was very young. Her mother should have paid more attention. Her father should have been around. But Claressa believed in forgiveness. She came from a world of losses with victory in her mind. Everything was in God's plan.
When she did her morning roadwork past the boarded-up hood houses with their busted windows and wide-open doors, the drug addicts and alcoholics would wave at her and call her "Miss Shields." Everybody needs something to believe in, and Claressa could be that something for the people of Flint. When she would ask for donations for London and people would give her a dime because that was all they had, or a prayer because they didn't even have a dime, that made her strong. If she had a superpower, it was resilience.
The ancient Sumerians told a feel-good sports story about Inanna, the goddess of love and war. One day Inanna decided to leave heaven and confront her sister in hell. She adorned herself with gowns and jewels, but as she entered hell's gates everything was stripped away so she was naked when she faced her sister. Forcing her aside, Inanna sat for one proud moment on the throne of hell. Then the judges of the underworld killed her and hung her body from a hook.
But Inanna had a trick up her sleeve. Before she left heaven, she had told her best friend, "When I am gone, grieve for me and bang a drum. Beg the gods not to let me die."
The girlfriend went door to door, but the gods all said, "Inanna was wrong to crave hell as well as heaven," which is pretty much what Claressa Shields said when I told her this story. But Enki, god of wisdom, listened. With the dirt under his fingernails he created spirits who resurrected Inanna. She ascended back through the gates, reclaiming all her adornments, and resumed her rule of heaven.
I like this story because Inanna gets to have it both ways, as befits a goddess of love and war. She gets to experience victory and defeat. She gets to take her clothes off and put them back on again. She gets to go through hell and live.
In order to have an adventure, a heroine needs opposition. Inanna needed a sister in the underworld. The Powerpuff Girls needed the evil monkey Mojo Jojo. Claressa Shields needed Savannah Marshall, and she will need better opposition if she is to keep evolving. We won't see what women's boxing can really be until rivals of comparable weight emerge who can bring out the divine in each other, like Smokin' Joe and Ali, Holyfield and Bowe, Pryor and Arguello.
Maybe that will never happen, but we ought to at least give it space in our imagination. The most frustrating thing about Million Dollar Baby is the shallowness of the face-off, so that Maggie Fitzgerald becomes everything desirable in women and Billy the Blue Bear becomes everything the creators fear. It's a cheap substitute for the rich ambiguity of sisterhood.
"People don't understand why fighters hug," Juli Crockett told me. "When the final bell rang, I was always overwhelmed with gratitude toward the other person. I had just shared with her, in eight minutes, more experience than I'd had in all the rest of my life."
Worldly power can only open the gates to these naked confrontations. The fighter has to be willing to be judged and to die, because she will die eventually, and only the story will keep her alive. Because that's the other thing a heroine needs: Someone to bear witness. Those of us who write the stories need to do the right thing, like Inanna's faithful girlfriend. We can't leave our heroines hanging.
Claressa wasn't the only one who grew up on the road to London. When I first set off for Spokane, I bristled at the phrase "women's boxing." I thought I could take gender out of this story. I wanted to write like A. J. Liebling did—as an insider, concerned with pure things like jabs and aesthetics—but I'm not in Liebling's weight class and I'm taking in the action from cheaper seats. I was lucky to catch Claressa. The aura of a great champion always pushes through to the back of the room.

I watched the London Games on the live feed at 30 Rock, where I had gotten a job at CNBC. Although it was disappointing to be across the pond from Claressa, the most dramatic part of her story was past. Her Olympic victory seemed written in advance.
She got a lucky draw: a first round bye left her fresh for her quarter-final meeting with Sweden's Anna Laurell, the only boxer in the bracket who looked like she had to sweat down to the weight like a man. Laurell had won gold in 2001 in Scranton, Penn., at the very first Women's World Championships. Towering over Claressa, she ran around the ring's perimeter, popping out jabs and dropping rights on top.
Claressa was down by two points after the first round and one point after the second. In the third, Laurell stopped moving so much, and Claressa tied the score. She hammered it home in the fourth, handing Laurell a standing eight off a hard left hook and taking the bout by four points. This was the closest fight she had in London.
Savannah Marshall was upset in the quarterfinals by Kazakhstan's Marina Volnova, robbing Claressa of her rematch. Claressa couldn't believe Marshall had been eliminated. She had wanted so badly to erase the humiliation of her only loss.
The force of her frustration lent Claressa a manic energy for her semifinal against Volnova. As the two women made their ring walk, the stocky Kazakh flashed Claressa a look, as though she thought it would be easy because she had beaten the girl who had beaten her.
Claressa got her temper from Cannonball. When she first started boxing—even back when she had fought Franchon and Tika in the Trials—she had thought it was wrong to feel rage in the ring. Jason had always emphasized the importance of keeping her emotions under control.
Maybe her woman strength was finally coming in. Claressa now knew that she did not have to defeat her anger; she could distill it and let it flow out through her hands. Later, when she played back the tapes of her fights, she would feel the life inside of the work, the basic emotional rhythm. She liked to make a point, and she was eloquent with Volnova, twice handing her standing eight counts en route to a brutal 29–15 victory that represented the highest point score of any boxer in London, male or female.
The gold medal bout looked like sparring. Nadezda Torlopova was Claressa's equal in height but her inferior in speed and strength. Claressa played it by the book, feeling the Russian out in an even first round, exploding in the second, and coasting home in the final two. She was having so much fun that she stuck out her tongue at Torlopova. The stern female ref told her to knock it off, but even she looked mildly amused.
Claressa tried to pay attention during the national anthem, but it was hard to stop laughing. Her legs were shaking so much she thought she might have a seizure. That night she wore her gold medal to bed, wrapped around her hand. She had this fear that when she woke up it would be silver.
CNBC's color commentator Laila Ali—who had spent the Olympics comparing herself favorably to the women boxers, complaining about makeup, and making our interns fetch complicated Starbucks beverages—finally gave it up to Claressa on air.
"She reminds me of my father," Laila said.
The national coaches would say Claressa won because of all the things they showed her in training camp. Claressa would say it was because of Berston Field House and Jason and 'Rell and because God wanted her to win.
Teddy Atlas said she won because she was too young to let it all get to her. At just 17 years and 145 days, Claressa edged out Floyd Patterson to become the second-youngest U.S. Olympic boxing champion in history after featherweight Jackie Fields of the 1924 Paris Games.
Coach Christy Halbert, whose tireless advocacy helped ensure the women boxers' inclusion in the Olympics, said that Claressa won because she had the most important quality for a fighter: the willingness to be vulnerable in the midst of explosiveness.
I think Claressa won because that's who she is.
I was talking to the venerable Hector Roca in his office at Gleason's Gym, beneath the photos of all the champions he has trained. He pointed to the one of Arturo Gatti and said, "He paid for my house." He pointed to the one of Hilary Swank in Million Dollar Baby and said, "She thanked me when she won the Oscar."
I told him he deserved it. Hector has a certain reputation with the ladies, but I'm sure he kept it professional with Hilary Swank. She looked pretty good hitting the heavy bag, better than Sylvester Stallone.
"Women learn quicker than men," he said.
When I asked what he thought about Claressa Shields, Hector Roca closed his eyes and smiled. "Ah, that one. She's just a baby."
---
Reprinted with permission from The Bittersweet Science, edited by Carlo Rotella and Michael Ezra. © 2017 The University of Chicago. All rights reserved.

The Stacks is Deadspin's living archive of great journalism, curated by Bronx Banter's Alex Belth, who also runs Esquire Classic. Email us at thestacks@deadspin.com.