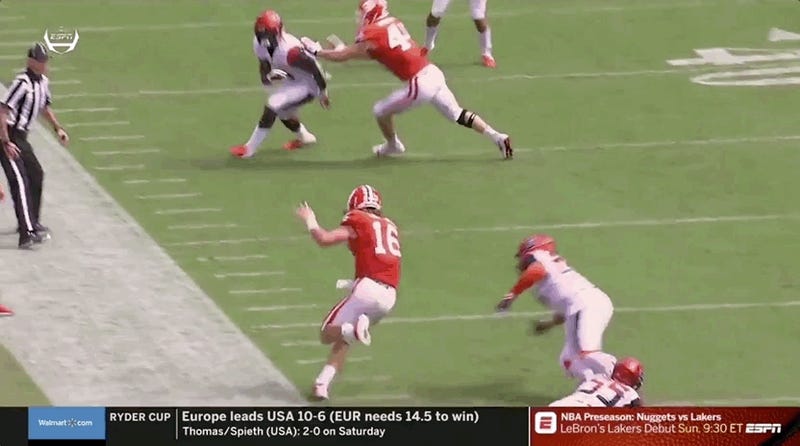 In the second quarter of his first start of the season, freshman quarterback Trevor Lawrence left Saturday's game against Syracuse after taking a shoulder to the head while scrambling for some yardage.

As the play-by-play broadcaster hints in the video, this injury could not have come at a worse time for Clemson. Earlier this week, former Tigers quarterback Kelly Bryant announced he would transfer from the team after losing his starting job to Lawrence. He reportedly called the benching a "slap to the face." Lawrence's current backup is another freshman, Chase Brice, who has attempted all of eight passes so far this season. Bryant, meanwhile, had thrown for 461 yards on a 66.7 completion percentage.
Prior to getting taken off, Lawrence had thrown for 600 yards with nine touchdowns and two interceptions this season. Dabo Swinney said in his halftime interview that Clemson would hope to get the new starter back out there.