Cleveland had the good fortune of benefitting from a very bad Jesse Chavez outing tonight—building a 7-0 lead during a second inning in which the Angels starter allowed two doubles, walked four and gave up two home runs, one of which was a grand slam. (He was ultimately pulled in the third.) But that lead slipped away bit by bit as their own starting pitcher, Mike Clevinger, got roughed up, and they soon found themselves in extra innings.
Edwin Encarnacion played the hero with a grand slam of his own in the 11th, sending everybody home after Mike Scioscia's choice to intentionally walk Michael Brantley to load the bases.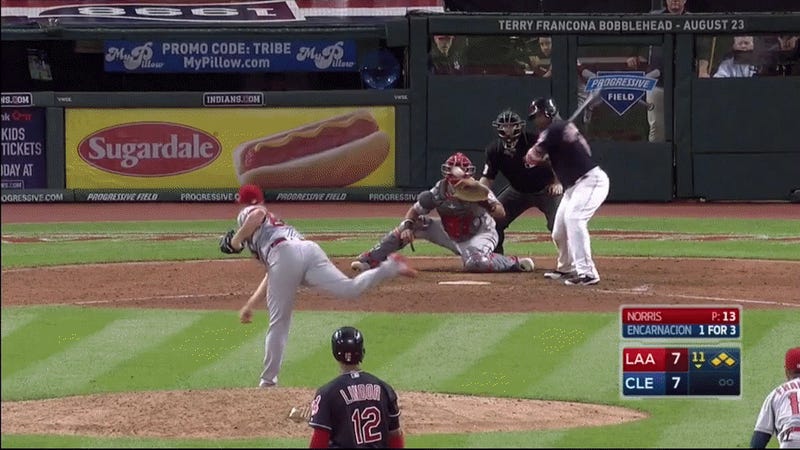 That's the fifth straight win for Cleveland—which has only just barely been enough to keep the Royals, who have a seven-game winning streak of their own, at bay in the AL Central race.