On November 7, the rock climbing magazine Rock and Ice reported Clif Bar had cut five of its 20 sponsored climbers. It's not uncommon for companies like Clif to add and drop athletes, but this was different: the five it cut—Alex Honnold, Dean Potter, Steph Davis, Cedar Wright and Timmy O'Neill—are some of the most infamous climbers in the world. By cutting these athletes' sponsorships, the company had made a statement, and while it started in the climbing community, it may well affect extreme sports across the board.
Rock and Ice's source at Clif, speaking on the condition of anonymity, said the cuts were based on "terminating support to anybody who freesolo climbs, BASE jumps or slacklines." Freesolo climbing looks like regular climbing, save for the ropes part. There are no ropes. BASE jumping—parachuting from a fixed point like a building or cliff rather than an airplane—has its own fatality webpage. And slacklining, which you can find between the trees on most college campuses, becomes much riskier when crossing between buildings, hot air balloons, or mountaintops. These are the most dangerous niches of an already dangerous niche sport.
This was the common denominator of the five athletes the company cut. All five were featured practicing their dangerous-er disciplines in the documentary Valley Uprising, released September 1, which Clif had in part funded. The film, which centers around Yosemite National Park's long history of counterculture climbers, focused on those who have "pushed the limits of climbing," and many in the climbing community criticized Clif's decision as an abandonment of progression.
They posted to the Clif's Facebook and they bitched on the message boards. It became so heated that Clif finally issued a statement on its website, admitting that while "we haven't been perfect in the way that we've communicated or executed the change in sponsorships," the California-based company "no longer feel(s) good about benefitting from the amount of risk certain athletes are taking in areas of the sport where there is no margin for error; where there is no safety net."
Alex Honnold, one of the climbers Clif cut and whom Rock and Ice compared to the climbing version of LeBron James, was informed of the news after returning from a climbing trip.
G/O Media may get a commission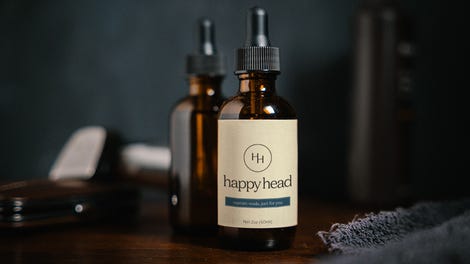 "It did seem odd that after years of support, someone at Clif Bar seemed to have awakened suddenly and realized that climbing without a rope on vertical walls as high as 2,000 feet is dangerous," Honnold wrote for the New York Times.
"In climbing, sponsors typically support an athlete but provide very little direction, giving the climber free rein to follow his or her passion toward whatever is inspiring. It's a wonderful freedom, in many ways similar to that of an artist who simply lives his life and creates whatever moves him. Clif Bar's decision to fire the five of us may limit that freedom."
Honnold's point is prescient; the calculation of risk and a sponsor's moral obligations to the safety of its athletes is something that happens in every sport. (Think the NFL and concussions or the NHL and fighting.) This decision guides the sport, and if it hasn't happened already, it will move over to other extreme sports. Right now the landscape is similar to Yosemite: it is the Wild West, and the risks are becoming greater every year.
Will Clif's rescinding of its support for the edges of climbing halt progression? Probably not. Climbing has always been a subculture in itself. It developed fine out of the public eye, and just because some of its more extreme reaches lose support doesn't mean that CitiBank won't pay to feature them in an ad.
But the point has never been the money, even if it makes life easier. As Honnold says, "We will all continue climbing in the ways that we find most inspiring, with a rope, a parachute or nothing at all. Whether or not we're sponsored, the mountains are calling, and we must go."
Photo: Flikr