Phillies-Nats, earlier tonight: Cole Hamels drilled Bryce Harper with two outs in the first. Harper then stole home, so joke was on Cole. But none of that would matter much, since Nats starter Jordan Zimmermann buckled in the fourth, and the Phillies won 9-3.
Well, it wouldn't have mattered much, except for that Cole Hamels opened up after the game to Matt Gelb of the Philadelphia Inquirer:
I was trying to hit him. I'm not going to deny it. It's something I grew up watching. That's what happened. I'm just trying to continue the old baseball. Some people get away from it. I remember when I was a rookie, the strike zone was really, really small and you didn't say anything. That's the way baseball is. Sometimes the league is protecting certain players. It's that old-school prestigious way of baseball.
No, he didn't exactly ask for a plunking, but Harper's attitude (it's called Natitude, actually) exists in part to vex the opponent. Perhaps we imagined this kind of behavior had value in hockey only, where Jarkko Ruutu and Sean Avery made careers out of it, but Harper and his free base show that it doesn't make for bad baseball, either.
G/O Media may get a commission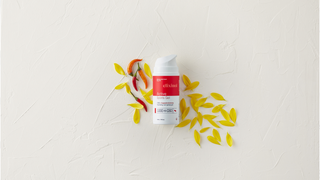 Nor does plunking, we'd add. There's nothing wrong with unsettling an eager hitter. But now that Hamels has copped to targeting Harper, MLB will probably get involved, as it does, and we'll soon have another snoozer of a national conversation about conduct befitting our pastime. Meanwhile, Harper's haircut will remain unpunished.
Matt Gelb's Sulia profile [Sulia]
Photo via AP.