Scott Norwood resigned as Arkansas-Little Rock's head baseball coach Monday, 10 days after the university completed an investigation into allegations of physical and sexual harassment. Norwood was cleared in the investigation, but the audio recording below—one of what we're told are dozens in which the coach melts down in front of his players—suggests that he's at least guilty of being a shrieking dick.
We're told this recording was made in the locker room after UALR's 1-0 win over Southeast Missouri State on Feb. 18. Despite the team's 4-0 record to that point, Norwood was furious about, well, everything. At one point, you can hear what sounds like the coach knocking stuff around; we were told it was a pile of garbage from a nearby park, including beer cans and used condoms. "This shit right here, Stringer, is all your shit, right?" he says, probably to pitcher Cody Stringer. "Huh? That's—all of this shit that you fucking can't take your fucking little pussy-ass out there to pick up ..." (One player told us that Norwood had a thing about neatness. He would "be more concerned about picking grass out of the warning track so the field looks good to the other teams coming in [than] about how to beat them," the player said.)
There's a lot more. It's a coaching rant for the ages, but nothing to laugh at; it's legitimately scary.
The UALR player we emailed with had nothing positive to say about Norwood. He said this audio tape is representative of the coach's behavior in the locker room following most games, and that Norwood regularly mocked and belittled players with the knowledge that those players could not talk back. "Hey, Travis," Norwood says at one point in the recording, apparently talking to pitcher Travis McDonald. "I'm right fucking here."
"I'm looking right at you," someone, apparently McDonald, responds.
"You know you aren't—don't you fucking talk back to me today. Get—hey, you wanna look down, then get the fuck out of here. I'll find someone else to pitch tomorrow. You wanna fucking go now? There's the fucking door, son. Get the fuck out if you don't like it."
G/O Media may get a commission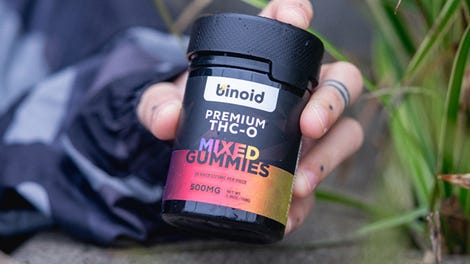 25% Off + Free Shipping
Binoid THC-O Gummies
(McDonald started UALR's next game, against Bradley, striking out seven in six and a third innings and getting the victory.)
That UALR player also cited the brawl that occurred during his team's game against Central Arkansas on April 2.
He blamed Norwood for provoking the fight, and said the coach "flopped" when touched by a UCA coach and player. He also noted that no players came to Norwood's rescue after he was knocked down.
If you know more, email us an anonymous tip at tips@deadspin.com.