Before this season, the NCAA announced that they were killing RPI—the long-maligned metric for determining who should make the NCAA Tournament—and replacing it with a new metric called NET. The move, on its face, was a good one: RPI was a terrible ranking system that only factored in winning percentages, while NET uses "game results, strength of schedule, game location, scoring margin, net offensive and defensive efficiency, and the quality of wins and losses" to rank teams.
But while the change seemed like an improvement, the first edition of the NET rankings came out today after a couple weeks of play, and boy do they look awful:
The quickest glance at Kenpom shows how out of wack this evaluation is. Ohio State (26th in Kenpom) has two impressive wins and four cupcake wins, but is somehow considered better than Maui Invitational winners Gonzaga or the behemoth they defeated in the final, Duke. Kansas—who's undefeated with wins over Michigan State, Marquette, and Tennessee—is somehow a spot below Loyola Marymount, whose best win is against lowly Georgetown. Belmont even sneaks in at number 12, over teams like Auburn and North Carolina, thanks to victories against fearsome schools like Lipscomb and, uh, Kennesaw State.
Ideally, these rankings sort themselves out quickly, and we soon forget about top-ranked Ohio State. But as ESPN's Myron Medcalf points out, two quirks of the NET formula bear watching. For one, margin of victory measurements are limited to a maximum 10 points, which is supposed to keep big teams from running up the score on little teams but also means that the most impressive win of the season so far—Duke's 118-84 drubbing of Kentucky— is effectively neutralized. Secondly, the efficiency stats don't factor in the quality of opponent, which means averaging a point per possession against Duke is actually less valuable than getting 1.1 points per possession against Boston College.
G/O Media may get a commission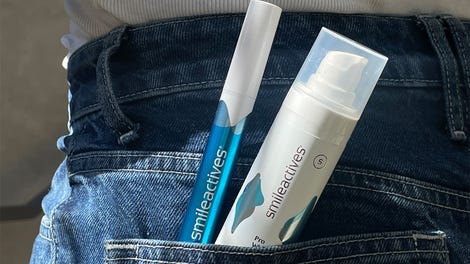 58% off
Whitening Powerhouse Pen & Gel Duo
So freaking out because your team didn't have the foresight to schedule and destroy Kennesaw State is maybe a little bit warranted. But for now, just give it some time, and enjoy the hilarity of the phrase "61st-ranked Kentucky basketball."