Last night, after what feels like decades of consuming Zion Williamson's high school highlights and watching a few instances of him beating up on hapless Canadians, we finally got to see what the freshman can do against real D-I competition. What he can do is really fuck some people up.

Duke blew out No. 2 ranked Kentucky 118-84 behind the strength of its triumvirate of true freshman. R.J. Barrett and Cam Reddish played great, but Williamson was the one player on the floor who made it impossible to look away from the action. He finished with 28 points and seven rebounds on 11-of-13 shooting, and he exhibited a combination of strength and agility that made me worry his opponents in were in real, physical danger.
The thing that was true about Williamson in high school remains true about him in college: he's just too much for anyone to handle. He's 6-foot-7 and 285 lbs. (he would be the second-heaviest player in the NBA behind Boban Marjanovic), and he moves all that weight around with a featherweight's dexterity. Everything he does on the court is fast and hard and impossible for anyone not wearing a mech suit to stop. Even the way he catches the ball is intimidating; listen to him nearly smack the air out of the damn thing on this play:
Kentucky tried to throw some big bodies at Williamson, but he just kept rumbling through and past them on the way to the basket. John Calipari couldn't do much but express his shock and admiration after the game. "We had a seven-footer in there and a 6-11 [guy] and he drove right in there and boom, he made them," said Calipari. "I'm like, holy cow."
More than anything, last night served as a demonstration that Williamson is more than just the god-like dunker that everyone has been seeing clips of on the internet for the past few years. He got his dunks in, sure, but he also showed off his abilities as a ball-handler, rebounder, and passer against top-flight competition. If there was one sequence that summed up what you can expect from Williamson going forward, it was this one:
G/O Media may get a commission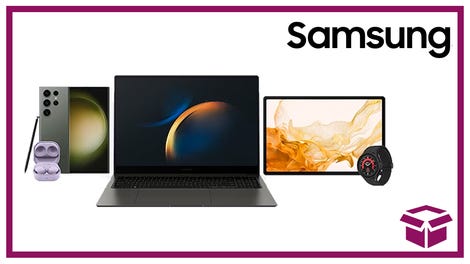 24 hour deals
Discover Samsung - Daily Deal
The dunks will be fun, but it will be just as exciting to watch Williamson do things like that on a regular basis. College basketball now has a 285-pound player who can dunk from the free-throw line, palm the ball out of an opponent's hand at the rim, and then finish a fast break with a pass any pure point guard would be jealous of. It brings me no pleasure to say this, but we're all probably going to spend a lot of time watching Duke games this year.