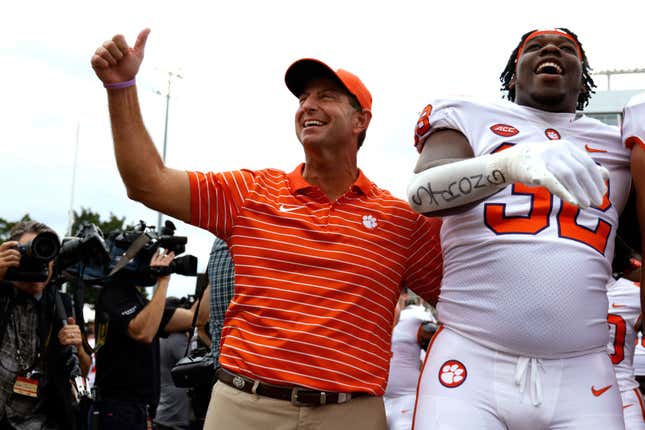 There's no more hiding for college football teams. The tune-ups are over, and now conference foes are getting thrown together like peanut butter and jelly. Don't like that? How about Bell pepper, meet onion? Cereal, meet milk. Alabama, meet Arkansas. NC State, meet Clemson. Oklahoma State, meet a power five school that hasn't fired its coach already.

We're finally going to get to know these programs, and there are seven legit tests for teams we think might be good. A few could affect the playoff, but all will affect their supporters — or the people who can't wait to deride hated rivals as frauds on Twitter. Five of the seven games are between ranked teams, and three of the contests feature undefeated opponents.
Enough with the cocktail hour, let's get to the season's opening course.