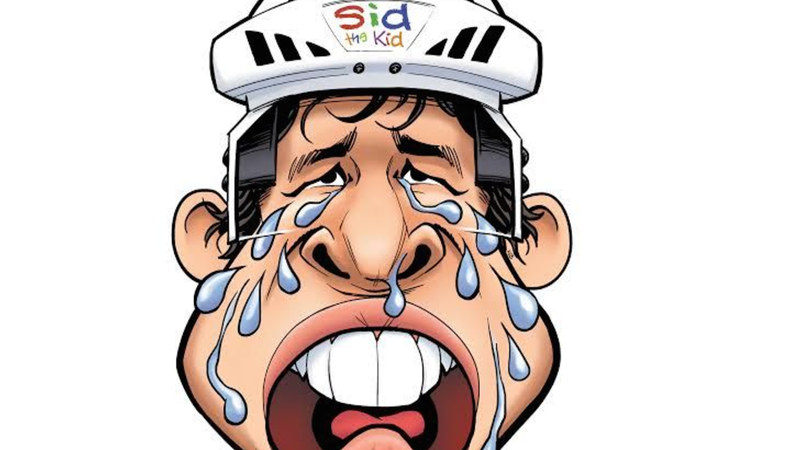 The Columbus Dispatch has announced that they'll no longer be distributing crying Sidney Crosby masks in this Sunday's edition of the paper.
From Blue Jackets beat writer Aaron Portzline:
The Dispatch initially announced their plans to distribute the masks on Friday night, in a tweet that's since been deleted featuring an image of the mask (pictured above).
A crying Crosby with his name written on his helmet in crayon is perhaps better than the tired "Cindy Crosby" jokes about his reaction to penalty calls, but not by much, at any rate. The Blue Jackets are down 2-0 to the Penguins in the opening round of the playoffs, with Game 3 on Sunday night.