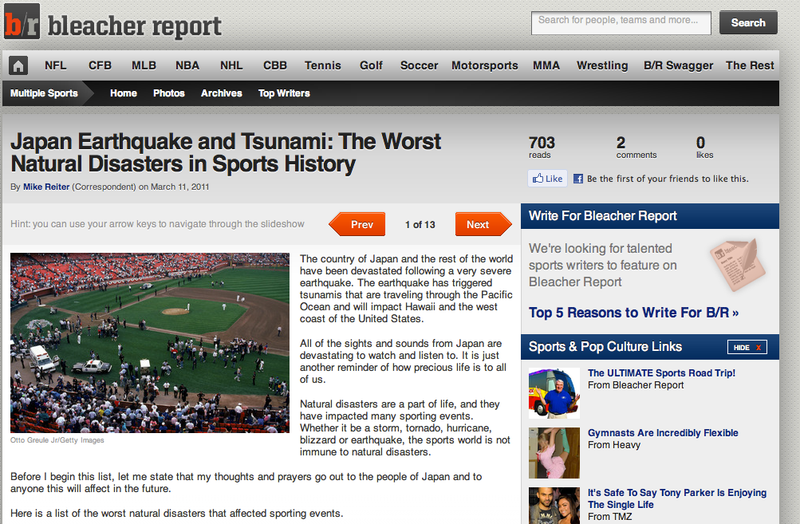 Earlier this week, the SF Weekly published a lengthy story by Joe Eskenazi about the rise and inner workings of Bleacher Report, purveyors of flavorless, pre-fabricated, market-based sports news. We thought the piece was great. Others thought the piece was not so great.
We figured it'd be nice to have Eskenazi stop by and chat with you all. He'll be taking your questions in the discussion section below. Representatives from Bleacher Report were also invited to join us, but we aren't sure if they're coming.
Update, 4:30 p.m.: OK, that's a wrap. Be sure to read Joe's story, if you haven't already.