You did it. You won the game. Congrats. Now it's over, and the time has come to move on.
Ohtani has the WBC, but will Mike Trout ever lead the Angels to a championship? | Agree to Disagree
Many hours have passed already since your baseball team won its thing for the first time in a very long time. No doubt you went out that night and had a few "brews" and made loud noises and generally collected all the ingredients for the sort of "I was there" story that is of little interest to those outside your town, though that will not stop you from retelling it for decades to come. Now that all of this has safely receded into history, we trust you will have the grace to lay the discussion of this matter to rest with no delay.
We've all heard quite enough about ivy-covered walls. Ivy is actually a weed.
Do you remember what happened when the Boston Red Sox won the World Series? It established Bill Simmons as a nationally known figure. Is that what we have to look forward to—an increasingly unbearable procession of vanity projects anchored in the superfandom of a team that white people like? Shall we now expect an Affleck-esque tidal wave of artistic mediocrity from one of your many indistinguishable "hometown boys?"

G/O Media may get a commission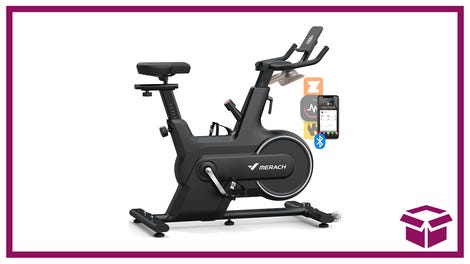 14% off + Coupon
Merach Indoor Cycling Bike
No thank you.
A city must ultimately choose one of two paths. You can be like Boston, and boast endlessly about all of your unimpressive accomplishments in a thinly veiled approval-seeking exercise rooted in a deep-seated inferiority complex; or you can be like New York City, where any sports title is immediately forgotten because we've already moved on to talking about new restaurants. That's why New York is the synonym for "metropolis" and Boston is, at its core, a small town full of bitter New England prigs. Each city, sooner or later, must decide: is this all you're about? Sitting on a bar stool droning on about the quality and type of smoked meat product you were eating when the local team "won it all?" Or are you a dynamic urban environment in which each day brings new and fascinating political scandals and real estate price increases? Are you a guy who likes Bill Murray inside of a normal frame of reference in which he is but one of many artists that you enjoy as part of your well-rounded and action-packed life? Or are you a guy who won't stop talking about Bill Murray until we're all sick of hearing about Bill Murray due to the fact that your team of choice has a relatively small celebrity fan base?
We all enjoyed Caddyshack. But that was a long time ago.
Go have your parade. Consume your various types of sausages and intoxicating beverages, as you so often mention you love to do. Then wake up the next morning and vow to find exciting new topics of conversation that do not involve goats, Harry Caray, or memorable encounters with Ryne Sandberg. You may have thought that you were trapped in a curse during the many decades that passed without a championship. But in truth, there is no curse more regrettable than becoming the Boston of the Midwest.