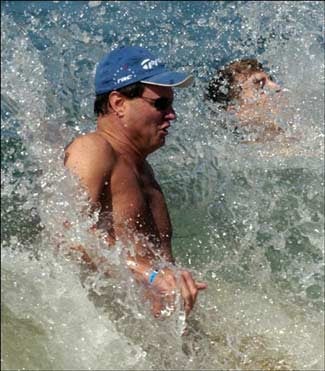 In the midst of all the sadness about Davidson coming up just short on Saturday, we didn't get a chance to, begrudgingly, congratulate Bill Self and his toupee on their first trip to the Final Four.
Self finally got that stuffed rhino off his back with Kansas' stirring win, and, even as bitter Illini fans, we're happy for him. Besides, you know, now Bill James can keep his how-far-ahead-are-we? calculations for one more weekend.
We had forgotten that it had been a while since Kansas had made the Final Four. Kansas fans we're awfully happy about it.
We love the guy at the end. Somebody's got Self's back, that's for sure.