The NHL Closer is written by five people of European descent at Melt Your Face Off. We're not the first people to blog the Stanley Cup Finals, but Don Cherry still calls us "soft". So, for all you kids out there, Raskolnikov toughened up to recapitulate Detroit's clincher.
Game 5's aura hung over Mellon Arena. The Penguins had snatched victory, $6 champagne, and the Stanley Cup away from Detroit. Would this young team continue to shock the hockey world? Or would Detroit hunker down and play the style of hockey that led them to this point?
Detroit started the game inauspiciously enough. Petr Sykora attempted to get the Pens on the board early when Niklas Kronwall accidentally backhanded a weak pass directly at the Czech forward. However, unlike Game 5, Sykora did not guarantee anything to Pierre McGuire, so Chris Osgood trapped the puck between his legs. Three minutes later, with the Red Wings on the power play, Henrik Zetterberg found Brian Rafalski, whose wrist shot deflected off Hal Gill and past Marc-Andre Fleury. Detroit complicated their early lead by taking two minor penalties 27 seconds apart, but the foursome of Zetterberg, Lidstrom, Kronwall, and Osgood allowed only two shots during this period.
The second period brought more open ice than the first, but the Red Wings still controlled the game's tempo. More important, Fleury's fivehole weakness came to light. With 8:05 remaining, the Pittsburgh netminder stopped a sharp-angle slapper from Mikael Samuelsson, leaving a big rebound. Valtteri Filppula's backhanded swat at the rebound did not leave the ice, but found its way in between Fleury's pads and into the net, giving Detroit a 2-0. Mellon Arena remained stunned until Evgeni Malkin scored his first goal of the series on a power play to reduce the deficit to one again.
When the third period started, Fleury, the player who saved the Pens' tails in Game 5, needed to show that same poise and concentration that necessitated a sixth game; Detroit's suffocating trap yielded few chances for a sustained attack. Unfortunately for Pittsburgh, he could not maintain that level of play. Zetterberg, the most dangerous man in the playoffs, skated one-on-four into the Penguins zone before ripping a wrist shot that Fleury slowed down before it passed through his legs and stopped inches short of the net. From the main angle, the puck appeared to be under Fleury, but the referee behind the net saw that the puck was not covered. Fleury, also not aware of the puck's location, instinctively fell backwards. Instead, he knocked the puck into his own net before a defenseman could sweep it under his back, and Zetterberg scored his 13th of the playoffs.
G/O Media may get a commission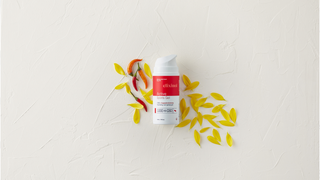 Most Red Wings fans believed that a two goal lead would be insurmountable at this point, as Detroit had allowed only three shots through 17 minutes, but how quickly they forgot the series' previous game. After Jiri Hudler's hooking penalty with 1:47 remaining, Pittsburgh pulled Fleury. Twenty seconds later, Marian Hossa niftily deflected Sergei Gonchar's wrist shot past Osgood. Pittsburgh still had life, but they needed another goal. Detroit let the Penguins enter their zone again but cleared the puck with eight seconds remaining. Sidney Crosby, silent until this point, let go one last backhanded shot that Osgood could not control completely, leaving a rebound to Marian Hossa, but the Pens' trade deadline acquisition could not release a shot before the horn sounded.
Detroit rushed to their goalie Osgood, a man who had returned to Detroit having failed in his previous ventures elsewhere. He started as a backup this postseason, and although he did not win the Conn Smythe Trophy (Zetterberg did, tallying 13 goals, 14 assists and penalty kill ice time during two 5-on-3's), he proved that he was not just a lucky goaltender with a great defense.
On the other side, Marian Hossa, an unrestricted free agent, slumped to the ice. Will he return to the Penguins? And what of Ryan Malone and Brooks Orpik, two other key cogs to the Penguins playoff run? Ray Shero will have a tough decision on who to keep.
Finally, to lighten the atmosphere, Gary Bettman appeared to hand out some hardware. After Zetterberg claimed the Conn Smythe Trophy, Lidstrom, the first European captain to win a Stanley Cup, skated over to the diminutive commissioner. After posing for his photo with Bettman, he returned to his team with hardware in hand and handed the Cup to Dallas Drake, the 16-year veteran who played in over one thousand games without reaching the Stanley Cup Finals. Drake signed a one-year deal last year, looking for one last championship opportunity. Although his struggle was not a media sensation like that of Ray Bourque, it was refreshing to see him glide over the ice, holding his dream above his head.
So ends another hockey season. Will Detroit succeed where other teams have failed and win consecutive Stanley Cups? They return with many of their major parts intact. Lidstrom, Zetterberg, Datsyuk, Holmstrom, Franzen, Osgood, and many others are signed through at least next year. Or will another team usurp them? We at MYFO cannot wait for September to come.
The five of us would like to thank Deadspin for the opportunity to provide you with myopic hockey analysis and supererogatory sophomoric humor and female body parts for the past two months (I'm most proud of giving the sobriquet "Sphincters" to San Jose's team). Even though the postseason is over, the NHL Entry Draft is June 20-21, and training camps start soon afterward. So, if you're looking for the best objective hockey analysis, stay far, far away from the hyperlink at the top of the page. However, if you're looking for a place to make fun of Steven Stamkos' hair, do peruse our fair site.