The Dallas Cowboys cut third-year wide receiver Lucky Whitehead yesterday after news surfaced that he had missed a July court hearing after being arrested for shoplifting from a Virginia convenience store on June 22. One big problem with that: It wasn't him that had been arrested.
In the immediate aftermath, Whitehead's agent insisted that Whitehead was not in Virginia at the time of the crime, and that news of his arrest came down to a case of mistaken identity. Arrest records showed that whoever was booked in Prince William County for petit larceny on June 22 gave Whitehead's name and birthday to cops.

This morning, Prince William County Sgt. Jonathan Perok gave a statement admitting that Whitehead was in fact not the man arrested on June 22. Whoever it was that was picked up in the parking lot didn't have an ID, but gave cops Whitehead's birthday and social security number. Police say the man they arrested looked enough like Whitehead for them not to doubt it was the Cowboys receiver.
Upon reviewing the June 22, 2017 arrest of an individual named "Rodney Darnell Whitehead, Jr.", the police department is confident that the man charged with petit larceny, and who is subsequently being sought on an active warrant for failure to appear in court, is not Lucky Whitehead of the Dallas Cowboys.

The man charged on the morning of June 22 was not in possession of identification at the time of the encounter; however, did verbally provide identifying information to officers, which included a name, date of birth, and social security number matching that of Rodney Darnell Whitehead, Jr. Officers then checked this information through the Virginia Department of Motor Vehicles (DMV) database. The DMV photo on file was then used to compare to the man who was in custody. Officers acted in good faith that, at the time, the man in custody was the same man matching the information provided.
At this point, the police department is also confident in confirming that Mr. Whitehead's identify was falsely provided to police during the investigation. The police department is currently seeking the identity of the man involved in the incident. Since the identifying information provided by the arrestee during the investigation was apparently false, the police department is working with the Prince William County Commonwealth Attorney's Office to clear Mr. Whitehead from this investigation. The police department regrets the impact these events had on Mr. Whitehead and his family.
Sgt. Perok told TMZ that the cops involved in bungling the arrest won't be suspended since they acted in good faith, and that there won't be an internal investigation.
Whitehead has had the worst, weirdest NFL summer in recent memory, first losing his dog in a bizarre ransom scheme then getting cut a week later over a legal misunderstanding. A few hours before the Cowboys cut him, coach Jason Garrett told reporters that the team was gathering information, and they apparently didn't gather enough to learn that Whitehead had never been arrested in Virginia. The Cowboys supposedly cut him because of the "totality of dumb stuff" that filled his offseason, a conclusion which requires one to count getting a dog stolen and being the victim of identity theft as character flaws.
G/O Media may get a commission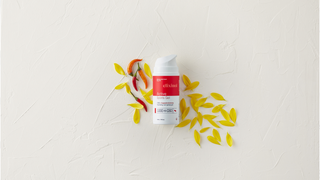 Garrett's statement after the release also stressed the moral standards the Cowboys aim to uphold:
"There's a certain way that we want to handle ourselves on and off the field. There's a standard that we have," Garrett said. "We believe very strongly in adhering to those standards and trying to uphold them each and every day in everything that we do.

"When you have someone in your program, in this environment, in this structure, and they don't grow and develop and they make the same mistakes over and over again, it's time to move on."
Whitehead is innocent, but he's still cut. No matter what hardline stances the Cowboys take on marginal players, this remains an organization with a high tolerance for bullshit.