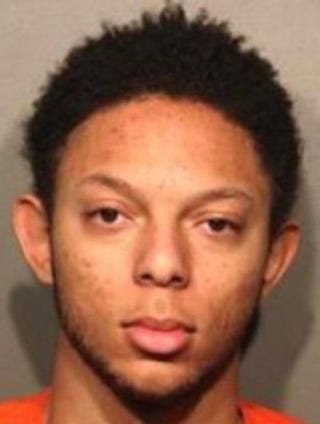 Cornell forward Xavier Eaglin was arrested Sunday on charges of rape, sexual assault, and strangulation, according to the Cornell Daily Sun.

From the Daily Sun:
CUPD charged Eaglin with first-degree rape, three counts of first-degree criminal sexual assault and criminal obstruction of breathing or blood circulation.
Eaglin was arraigned on Monday, and is currently being held on $100,000 bond. A preliminary hearing is scheduled for this Friday.
Update: The Daily Sun has obtained court documents from the case, and has more details about the specific allegations against Eaglin:
The felony complaint states that Eaglin "engaged in sexual intercourse with another person by forcible compulsion." The incident allegedly took place in the victim's dorm room in Balch Hall, a first-year women's dormitory on North Campus. After "repeated verbal denial of consent," Eaglin allegedly told the victim that she was "going to have sex with him."

Eaglin then allegedly choked the victim by holding his hand over her mouth and by the neck in order to stop her screams. The documents also said that the victim feared physical harm from the defendant if she resisted.
---
Contact the author at ley@deadspin.com.