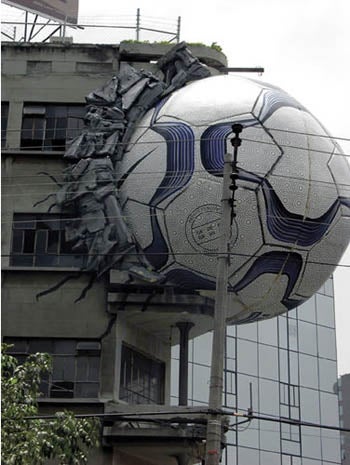 OK, can we look past the fact, just for a moment, that the advertising firm of Wieden & Kennedy abused a beloved Beatles tune in one of their ads, and that their main client uses preteen Vietnamese sweatshop workers to make tennis shorts? It's their birthday; can't we just focus on the good times? The Portland, Ore.-based company, a real rags-to-riches story if there ever was one, is celebrating its 25th anniversary this year. Back in the day, when their only client was a fledgling shoe company called Nike, Dan Wieden and Dave Kennedy conducted their business on a pay phone which was down the hall from their small office. Today, in addition to the groundbreaking "Just Do It" and "Bo Knows" Nike ad campaigns, W&K also counts the ESPN This Is SportsCenter TV spots among its successes. Last year, W&K had more than $1.4 billion in revenues.
When they cast their lot with Nike in 1982, the sneaker-maker was spending under $1 million on ads and didn't believe in using TV. Today, Nike spends more than $300 million globally. But, says Wieden, then they "were a bunch of jocks making shoes and selling them to their friends. They were talking to their buds. They didn't want anything that looked like marketing. It forced us to drop the craft we knew. Now, we wondered, how do you share things instead of try to manipulate?"
A godless corporate giant may be their main client, but there's no denying that Wieden & Kennedy were major players in changing the face of television advertising as we know it. For the better? Well, those SportsCenter commercials have their moments, we'll say that.
The above picture, by the way, is of the Nike headquarters in Mexico. Because we thought that a shot of their Air Zoom Yorker sweatshop down the street might be a little depressing.
These Guys Create Ads You Remember [USA Today]