Jason Whitlock, a Fox Sports 1 employee whose purpose is to make Colin Cowherd look somehow pleasant by comparison, had quite an angle on police reports that a racist slur was spray-painted on LeBron James's Los Angeles home. The All Takes Matter host called it a "disrespectful inconvenience" for James, and thought the NBA player was just being dramatic.

James spoke about the incident Wednesday, and brought up the story of Emmett Till's mother choosing an open-casket funeral for her son after he was disfigured and lynched, to show what it was like to be black in America. James said:
"Racism will always be a part of the world, a part of America. Hate in America, especially for African-Americans, is living every day. Even though that it's concealed most of the time."
"No matter how much money you have, no matter how famous you are, no matter how many people admire you, being black in America is tough."
Whitlock took issue with this statement, particularly with what he believed was James analogizing the graffiti to murder—that didn't happen; James was talking about the value in showing the world the ongoing reality of black life in America—on Cowherd's show Thursday. "LeBron needs to quit embracing his victimhood because he's not a victim, and it's a terrible message for black people," Whitlock said.
G/O Media may get a commission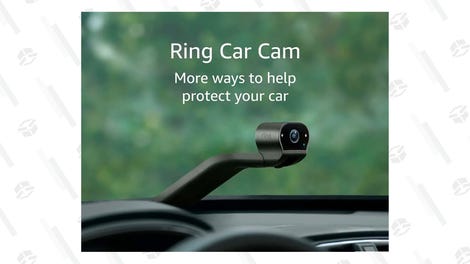 Whitlock also talked about how he, like James, Oprah Winfrey, and other rich black people, should suck it up because racism shouldn't matter to them:

"It's not tough being Jason Whitlock. When I leave here today, I'm going drive to Wilshire Boulevard, get out of my car, and throw the keys to my car to some white or Latino man who's going to say, 'Mr. Whitlock, anything I can do for you today?' I'mma walk into my building, the concierge, probably black: 'Mr. Whitlock, I got a package for you. Anything I can do for you today?' And then I'm gonna go up to my fourth-floor apartment and continue to do whatever the hell it is I want to do. And I'm not nearly as rich as LeBron James."
Currently, the best thing about Whitlock is his Twitter bio. "Twitter is rigged and has ruined media discourse/analysis," it reads. "Rather than speak insightfully, game is to inauthentically and passionately choose a side."
This acts as an effective catch-all disclaimer: I may say some galactically stupid shit either on here or at my job, but actually, it's your fault if you don't like it because you just don't understand it. When he said this particular galactically stupid shit, apparently a lot of people were at fault, including his coworker, Fox Sports broadcaster Mike Hill:
Along with Hill, a number of athletes criticized Whitlock, including Packers tight end Martellus Bennett, who incorrectly thought the frequent hat-wearer was still at ESPN:
Of course, Whitlock deployed his defense mechanism: It's too deep for you.
Cyberhumans, cyberhumans everywhere.