The call that got John Lackey going was a really, really bad one. With the count 2-2 against Carlos Martinez in the top of the fifth inning, Lackey threw a breaking pitch that sailed right over the middle of the plate. Catcher Wilson Contreras did a bad job framing it up, but it was a strike. Even Martinez knew it was strike three, and started the walk back to the dugout.
Home plate umpire Jordan Baker seemed frozen by the pitch, and wound up calling it a ball. It was a strike! It was definitely strike three. Lackey started to lose his composure:
Baker let Lackey get away with a lot, there, probably because, within a few seconds, he had to know he'd blown the call. Martinez stepped back into the box, and, on the very next pitch, smoked a liner to center field to plate the go-ahead run. This is where Lackey and Contreras both just completely came unglued:
G/O Media may get a commission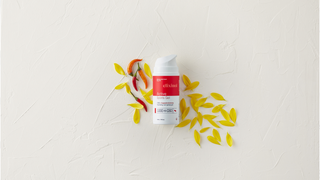 The Cubs broadcast made the case that Baker had missed a number of breaking pitches for strikes to that point in the game. You don't often see a catcher smash his mask down so hard it actually comes apart! The Cubs, perhaps fueled by the exchange and resulting ejections, exploded for seven runs in the sixth inning, and won easily. Lackey and Contreras need some dang herbal tea!