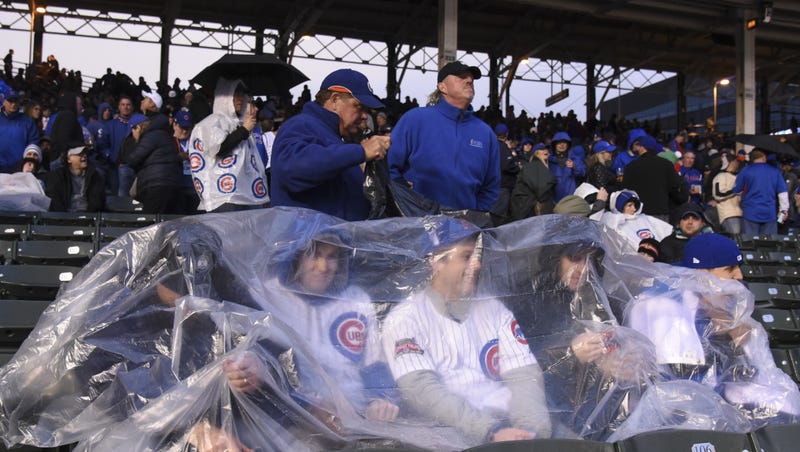 The Chicago Cubs raised the banner representing their first world championship since before World War I over Wrigley Field last night, before their game against the Los Angeles Dodgers. It rained, as God wept over the Red Sox-on-Lake Michigan coming into their full power.

The highlight of the evening was an emotional pre-game ceremony during which music from the movie Rudy—a movie about a ruthless con man using sentimentality against his marks—played before the Cubby faithful.

(Mobile users may need to turn their phone sideways; the video can also be seen here.)
The bleachers were in a sorry state after the game, a 3-2 win. Look at all the trash in this screencap—and all the litter and garbage, too!