Capivariano FC beat Oeste 2-1 on Wednesday in some hot Campeonato Paulista action down in Brazil, but I don't care about that and you don't care about. What I care about and what you presumably will care about is this here furry Idiot On The Field. A Capivirano player was eventually able to befriend and remove the critter, which (probably) helped them win the game.
But first, he wanted to run around.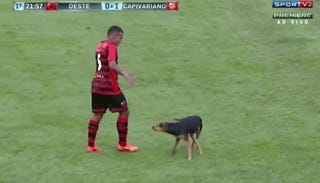 Nope, I'm staying here.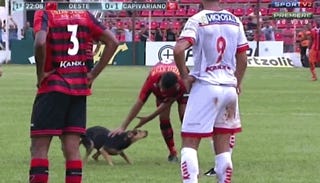 Who's a good boy? (This dog, he is).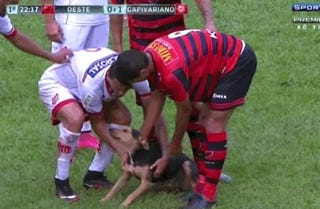 Look at the baby.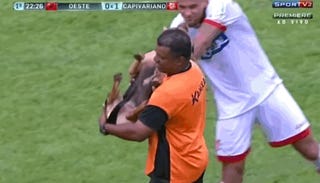 Good pup.
[The Dodo]