Because no one reads the newspaper, and SportsCenter's anchors are too perky for this early in the morning, Deadspin combs the best of the broadsheets and internets to bring you everything you need to know to start your day.
•Cavs owner Dan Gilbert spoke at the TEDxDetroit conference, and began his presentation with the above slide. The man still has a white whale, and it's not named LeBron: it's Times New Roman, and good taste. (h/t PestiEsti)
•Congratulations to Alberto Contador. The Tour De France winner has come up with an excuse I've never heard, to explain away his positive test during this summer's tour: tainted meat. It's better than Tainted Love, which can give you the dreaded condition Soft Cells.
•Rodney Peete, who you might remember from marrying that lady, and playing in the NFL (in that order), owes more than $156,000 in back taxes. Shouldn't they both have been on "Dancing With The Stars" by now?
•It's going to be the Braves again, huh? They swept the Marlins, and are two clear of San Diego in the wild card race. Get ready for another decade and a half of first- and second- round exits.
G/O Media may get a commission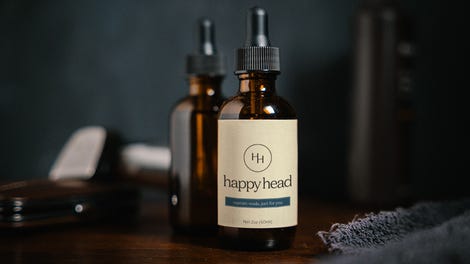 •Good news, everybody! New research shows that if you drink 10 or more alcoholic drinks per week, you'll be more productive at work. Hey. Hey! Put that down. You have to drink off the job for it to work.
•••••
Thank you for joining us this morning. Lotsa stuff today.