On July 29, Jon Jones completed his long redemption arc by knocking out Daniel Cormier with a vicious head kick in the third round, winning the UFC light heavyweight belt back in the process. On Sept. 13, Cormier was reinstated as champ after a second test confirmed that Jones had tested positive for a banned anabolic steroid after the fight. Jones might not ever fight again in the UFC and it's a virtual certainty that he'll never fight Cormier again. This is a simultaneously disappointing and fitting end for one of the greatest and most frustrating UFC rivalries, one that was always defined by its pitfalls more than its highs.
Cormier was, of course, the champ before the Jones fight, and that he was only out of the belt for a month or two feels right. If you discount his two fights against Jones (and it's much easier to believe his accusation that the first one was illegitimate in the light of this new suspension), then Cormier has never lost an MMA fight. He's submitted knockout artists aplenty, outwrestled everyone who ever stepped into the octagon against him, and even beaten Anderson Silva. By all measures, he should be one of the greats. The problem has always been that perhaps the greatest fighter in UFC history has stood in his way.
It's always been hard to take Cormier's dominance all that seriously, since Jones went on an even longer and more impressive run as light heavyweight champ and beat Cormier twice. DC had a shot in their first fight, but he ran out of gas and was even taken down a few times. Light heavyweight is a weird division, with relatively few hot prospects and a pair of utterly dominant champions who have stifled things and probably pushed a few fighters to middlewight or heavyweight. Alexander Gustafsson is a very talented boxer and could have beaten both Jones and Cormier in his respective fights against the champs, but he's still 30 and most every other serious contender has already been beaten by Jones, Cormier, or both. Cormier is the rightful champion, but without the carrot of getting his revenge against Jones, what's he have let to accomplish?
Hell, Jones even accepted his coronation and immediately went about challenging Brock Lesnar to a superfight, content to hold off defending the championship for a while. Cormier is 38 years old and ready to slip into a full-time role as a TV guy. He said he'd happily accept the belt because it'll bring in heftier paychecks in future fights, which means he'll probably keep fighting for a little while:
"People will say stuff like, well you got handed the belt," Cormier said. "He cheated and the reality is for me to say, 'I don't want this title,' when I was gonna be in a championship fight anyway, financially it's just a big difference if I don't fight as the champion as opposed to fighting for the title."
G/O Media may get a commission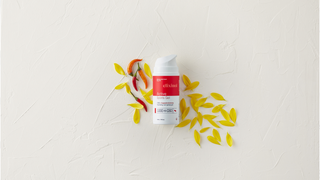 A championship is still a championship, and even if Cormier never has a fight as big as his rematch with Jones, he should defend his title as long as he can. But the diminished suite of possibilities in a division without its defining rivalry are sad to take in. The UFC is still fucked.