Celtics GM Danny Ainge has established a bit of a routine as he's spent the past few years running the rich-getting-richer version of Sam Hinkie's Process: The Celtics are rumored to be targeting this or that star or star-in-making in a potential trade, the gossip rises to a fever pitch, and then nothing happens, and the Celtics wind up only fattening their store of theoretical assets.
This most recent round, involving Jimmy Butler, deviates from the pattern in this important way: it will be impossible for Ainge to float the rumor that the asking price for the big get was too rich for his blood. You know this move: after the Celtics stood pat and picked three times in the top 33 of the 2015 draft, Ainge whined that the asking price for Charlotte's number nine pick was unreachable; last June the Boston Globe reported the price was "too high" for Ainge's oh-so-sincere efforts to score an established veteran, despite the Celtics offering the third overall pick in the draft and holding onto a bevy of valuable future picks; in January, according to NBC Sports, the asking price was "a ransom" for Carmelo Anthony, a player the Knicks are actively devaluing and trying to dump; just this week word made it to the New York Daily News that the price was too steep for the Celtics to pull the trigger on a deal for Kristaps Porzingis; and this was after reports that Indiana's asking price was "too high" for Paul George.
Take these appraisals with a grain of salt—few of them come with details of what was offered, and none of them come with details of what was counter-offered, and since there's no actual consequence for Danny Ainge in telling or not telling anyone who is not his boss what kinds of deals he is repeatedly failing to make, most of them are probably designed to goose the market in one way or another. NBA GMs do a lot of this. Like, for example, this scoop, which happens to hype the value of the guy the Celtics couldn't get in for a workout:
This maneuver, of course, will not be an option this time. This time, the Minnesota Timberwolves scored Jimmy Butler—a top-15 player on a below-market contract and a player with whom the Celtics have been linked in trade talks—for spare parts and an unimpressive pick-swap. It will not be possible for Danny Ainge to pass this one off on the Bulls asking too high a price: If anything, the Bulls are guilty of severely undervaluing the only player on their roster who made them even a little frisky, or, for that matter, the trading of whom could realistically trigger a credible rebuilding project.
So, what do you do if you're Danny Ainge and, before you finish texting "lol the Bulls wanted A KIDNEY for Jimmy Butler" to a sympathetic NBA reporter, the Wolves sweep in and nab the superstar in a lopsided deal? Why, you go with the old "we could've won if we'd really tried" move, of course (per ESPN):
"We knew [Butler being traded] was likely. Quite honestly, I thought that he was going to be traded last summer," said Ainge. "He's a terrific player.

"But we've had many conversations with [the Bulls] over the last couple years. We just couldn't get anything done."

Asked whether any of those conversations had occurred in the past week, Ainge replied, "No. No."
G/O Media may get a commission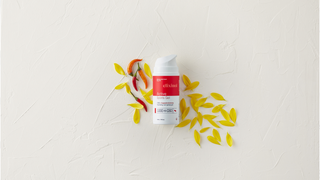 There's another reason Ainge can't pin this one on the Bulls being unreasonable dickheads: According to Vincent Goodwill of CSN Chicago, someone apparently already put the word out there that the Celtics could've had Jimmy Butler for the third pick in the draft, straight up. That seems like a pretty damn good offer for a two-way superstar with a couple years left on a favorable deal! Especially for a Celtics team that wouldn't seem to have much use for another rookie, and that is probably the only team in the Eastern Conference that might just be one acquisition away from challenging LeBron anytime soon.
It sure looks for all the world like the Celtics sought Jimmy Butler for years, and at one point were willing to use last year's third overall pick to snag a star veteran, but when this summer rolled around, and they had a chance to pull the trigger on a deal swapping the third overall pick for a veteran star, they balked. If Jimmy Butler isn't worth the third overall pick in the draft, it's really hard to imagine who the Bulls were reportedly seeking with that third overall pick in 2016.
So maybe Danny Ainge knows something we don't? Harken back to this mid-May report from Zach Lowe, speculating on the future of the Pacers and Paul George (emphasis mine):
It all makes you wonder if the Pacers are one player away from being really good, and if they might be able to find that player this summer. George would love to play with hometown boy Gordon Hayward, according to sources...
Now flash forward to this Zach Lowe post-draft report, making sense of the Jimmy Butler trade in this mad, mad world:
Nabbing Butler now would have complicated [Boston's] efforts to carve out Gordon Hayward-sized space under the deflated $99 million cap, though they would (depending on the package) have still been only one Avery Bradley/Jae Crowder salary dump away.
Hayward's connection to Celtics coach Brad Stevens has long been a talking point in the lead up to this offseason. A clause in Hayward's contract with the Jazz allowed him to opt out of his final year in Utah and enter unrestricted free agency this summer: After a career year in 2016-17 failed to earn Hayward an All-NBA spot, Utah lost the option of using the Designated Player Extension to leverage a massive contract offer to keep him in town, when he might otherwise be tempted to leave the loaded Western Conference and join his college coach on the second-best team in the East.
So, if Danny Ainge has inside information (or extreme confidence) that Hayward will stiff-arm Utah and sign with the Celtics, and thinks this makes Paul George a more reasonable trade target for a team making a sincere summit push, maybe passing up on a buy-low chance at Jimmy Butler was actually a wise thing. That's the best case scenario: Danny Ainge passed on a bargain deal to acquire one of the best two-way players in the NBA because a little birdy told him he's right on the cusp of scoring two big-time players, one of whom might be a rental, but also might genuinely be better than Butler. Scoring Hayward alone will not redeem the inaction on Butler—Hayward's next contract will be more expensive than the remaining years on Butler's, and Hayward is six months older than Butler (CORRECTION: reverse that—Butler is six months older than Hayward), and has accomplished far less in the NBA.
There's a worst-case scenario, too. Ainge has had a lot of chances to flip some of these future assets for players who can immediately and dramatically improve the basketball product in Boston. It's possible Danny Ainge is so sold on his own genius, and so invested in "winning" trades and the prestige that comes from sitting on a pile of treasure like Smaug, that he can't bear to part with any of his riches, and certainly not in a move that might ultimately reflect one way or another on his reputation for shrewd dealmaking. There's gotta be another trade coming, somewhere, or Danny Ainge traded the number one overall pick in a strong draft for Jayson Tatum and another roll of the draft dice, but wouldn't trade the number three overall pick for a bonafide superstar. He could just be kicking the can down the road, endlessly, because it's safer to accrue bullets than it is to shoot your shot.
But that's not the worst-case scenario. The worst-case scenario is Danny Ainge sat on his dick this week. He had a chance to get Jimmy Butler with the third overall pick and instead grabbed up a surplus player for Boston's guard- and wing-heavy roster. He'd had lots of conversations over the years on Butler, thought he knew the score, and let the phone ring. The sequence puts us in familiar territory, with Ainge's Celtics once again holding more than they need of assets that cannot realistically help them topple the Cavaliers while LeBron James is still in Cleveland, and explaining away a failure to make any of the available moves that might have actually moved the needle. This time all he has left to say for himself is "duh, we actually didn't talk to the Bulls about Jimmy Butler."
I guess it depends upon who you believe. If you believe the CSN Chicago report, Ainge made a calculated decision to turn down a reasonable deal for Butler, and maybe you give him the benefit of the doubt. If you believe Ainge himself, he had no discussions with the Bulls about Butler, a "terrific player" about whom he'd had "many conversations," and perhaps missed out on an opportunity to get him for just what he was willing to give up only a year ago. If you believe Ainge's version of events, he sat on his dick.
Boston fans will be hoping he was working the media with those comments. He's been known to do that from time to time.