For all the shock and controversy over Jackie Robinson West being stripped of its U.S. title for using out-of-district players, there has never been a better Little League scandal than that of Danny Almonte, the star pitcher who turned out to be two years older than any players were allowed to be. Almonte commiserates with the Chicago kids: he was used, too.
Almonte carried his Bronx, N.Y., team all the way to the U.S. championship game in the 2001 LLWS, even spinning a perfect game along the way. But because rules prohibit pitchers from starting every game, Almonte could only watch as his Rolando Paulino All-Stars fell in the final. The ostensibly 12-year-old Almonte had been dogged for years by allegations that he was older, with multiple opponents even hiring private investigators to dig up dirt. But it wasn't until Sports Illustrated sent reporters to uncover birth records in his native Dominican that the scam was revealed.
It emerged that Almonte was really 14 years old, a deception perpetrated by his coach and by his father. In an interview with DNAinfo Chicago, Almonte says he feels for the Jackie Robinson West players, because he knows what it's like to be shamed and punished for the actions of so-called authority figures.
"When I used to play, my father and the coach and the other coaches at that time, I know they messed up, but it wasn't my fault," said Almonte, 27.

"And it's not those kids' [JRW] fault either," Almonte added. "That's not fair to them. That's not fair for the whole Chicago city. I know you are proud of that team."
Almonte pitched in independent ball, college, and semi-pro ball, before retiring in 2009. Now 27, he works as a furniture mover and as an assistant high school baseball coach. So, from a pure baseball standpoint, he says the JRW team was clearly the country's best, and, title or not, that's something to be proud of.
"Their coaches, they're teaching those kids how to play the right way, how to respect the game," Almonte said. "They were there for one goal: to win the whole Little League [title]. Those kids, they did their job. They played the game the way they're supposed to play. There are a lot of teams that go there [to the LLWS], and they don't even know what they're doing."
G/O Media may get a commission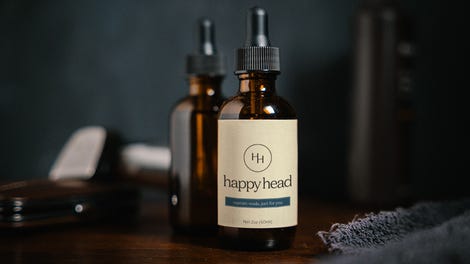 I think that's about right. OK, so they can't raise banners. The JRW kids still got to celebrate on the field, and raise a trophy, and be the guests of honor in a Chicago parade and rally. If they didn't win by Little League's weird, inconsistently applied definitions of fair and square, they still won.
[DNAinfo]