Subject: Leaked GOT Article
From: Patrick W.

To: Patrick Redford

Patrick,

Fuck you for writing your spoilers article. You acted as a tool of hackers. I didn't read your article until after I watched the episode tonight but I saw it on Friday. I only linked on it to get your e-mail to tell you to fuck off. We live in a world know where everyone has information the want to protect, but there are terrible people out there committing crimes to get that information for blackmail purposes or to otherwise ruin their efforts. I am honestly curious as to why you would write the article? Can you tell me? I suspect is is something along the lines of: "Well, I could get clicks and fuck it, someone is going to be the asshole. It might as well be me." If so, it is hard to tell if you are a better or worse person than a TMZ reporter. I hate that we share a 1st name.
Subject: The struggle pic

From: Rodolfo Lopez

To: Diana Moskovitz

What's your reasoning for the low plunging top? Whatever it takes to keep the attention off that face. Had to look up deadspin, I guess tmz sports was you first option but then this site came along. You should have been the guest idiot speaker at the IDIOT CONVENTION. Your insensitive reporting on the Cowboys running back and other abusers with zero regards for the mothers, daughters and women who've been victims was as shallow as I've ever heard. TRUMPISH. The hot girls who got all jocks and left you with scraps must have really stung deep. That E60 few minutes showed a lot about you. You reap what you sew.

Sent from my iPad
Subject: Your crude, unprofessional so-called "language" made me stop reading so so-called "piece of journalism" as quickly as I began. Respect authority and their decisions, even if you have absolutely no respect for them...after all, it's what all we constitutional-loving Americans had to do with the Muslim ass-kisser who finally left the White House!!
From: Philip M.

To: Diana Moskovitz

[No text.]

Sent from my iPhone
Subject: Lune
From: K

To: Albert Burneko

Your a disgusting left wing loon .

Sent from my iPhone
Subject: (no subject)

From: Murphy A.

To: Albert Burneko

Your an idiot
Subject: Kill yourself
From: Garrett Hooper

To: Albert Burneko

Please shut the fuck up

Sent from my iPhone
Subject: Have not experienced such an outcry of #2 in a long time. Oh yes, now I remember. Obama trashing our Constitution by socializing the ineptitude of the fascists he still represents. You, my fellow American, are on a endless trail of sorrow, but don't yet know your consequences. Life is short on this side, but LIFE is forever. Read John. Will tell you WHO LIFE is. I AM————-HOPE
From: Larry Z.

To: Albert Burneko

[No text.]

Sent from my iPhone
Subject: You are fake news
From: Jordan R.

To: Albert Burneko

Dearest Albert, let's just take a minute to realize that you are emoting through an employers media outlet and it's very easy to discern the frustration. Even a deplorable factory worker from Texas can see that you have no valid points,except that the Trump base is in fact, strong and going to lead the country for the foreseeable future. We are independent thinkers and don't care about the childish attempts to label us racists and biggots. Just save yourself the embarrassment of trying to be demoralize a group of people that are actually doing quite well. Sincerely, -An American Male.
Subject: (no subject)

From: Lisa O.

To: Albert Burneko

As a journalist, it is YOUR responsibility to report the truth, you have a sacred trust. And yet you made no mention of the fact that DACA was unconstitutional, the President cannot usurp the authority of Congress.... Obama was not a k8ng
G/O Media may get a commission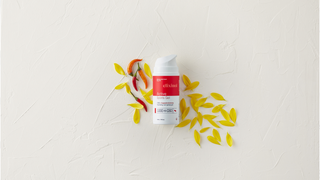 Subject: Your a fucking asshole.

From: castawaykahuna

To: Albert Burneko

[No text.]

Sent from my T-Mobile 4G LTE Device
Subject: Ha-ha

From: ROBERT SMITH

To: Albert Burneko

Burneko,

You're still telling people to "go to hell"? Is that all ya got? You spend your life writing visceral attacks on people and things you don't like, and when someone disagrees with what you write, all ya got is "Go to hell?" Pretty lame, there.

"Duuuuuuuur, my name is Burnedouche. I'll write a piece that I know will get a super-duperrrrrrr amount of responses from both sides, and then I will get a hard-on from my mental masturbation. My name spelled backwards is okenrub, because okenrub mah penis after I write these things. And if somebody disagrees with me, I'll durrrrrrrrrr tell them to GO TO HELL and win it all over them, because I'm so cool. That really shows them. I'm so stoned and hungry now. Me, Burnedouche. Urrrrrrrr. Ur. Ur. Urrrrrrrrrr!!!!!
Subject: Facts
From: George Gountanis

To: Samer Kalaf

Get youR FUCKING FACTS CORRECT HE DENOUNCES WHITE SUPREMACY AND SCUM BAG NEO NAZI YOU MOTHERLAND specific and said antifa that you FAIL TO MENTION. YOU RADICAL LEFT WING BLIND LEADING THE BLIND MINDLESS SHEEP.

Sent from my iPhone
Subject: Jemele Hill

From: diamondhoggers@gmail.com

To: Samer Kalaf

You're an educated idiot man. You really are.

Just another dumb (and I'm certain) Muslim left wing radical who is working for the web print edition of ESPN.

I remember when Deadspin was good when Leitch could run the place and actually keep his left wing views out of it. It was so much more enjoyable.

Anyways... in regards to Trump.... keep the liberal tears coming you babies.
Subject: (no subject)

From: [T-Mobile phone number]

To: Samer Kalaf

You are an idiot...You yourself write a bunch of opinionated shit and peddle it as an article..I want. Scores from ESPN..not leftist bull shit.
Subject: Wow!
From: Michael T.

To: Samer Kalaf

Your one angry and hostile snowflake. Chill out, you might melt!!!!!

Sent from my iPad
Subject: (no subject)
From: Steve Hawley

To: Samer Kalaf

You're a joke. You couldn't write a children's book.
From: shawley142

To: Samer Kalaf

It's people like you that have ruined this country.

Sent from my Verizon, Samsung Galaxy smartphone
From: Samer Kalaf

To: shawley142

Do you have a Samsung Galaxy smartphone? How is it?
From: Steve Hawley

To: Samer Kalaf

It's Great! Unlike the things you write. Which is garbage.
From: shawley142

To: Samer Kalaf

Suck a dirty dick Saner abdbudla shaved ejdnak a lidd kalaf

Sent from my Verizon, Samsung Galaxy smartphone
From: shawley142

To: Samer Kalaf

It's people like you that flew planes into the world trade center.

Sent from my Verizon, Samsung Galaxy smartphone
Subject: (no subject)
From: Jac B.

To: Samer Kalaf

Jamil Hill neefs to go there is no room for this kind of talk.and if this was a white person saying this about Obama i would want them gone to
Subject: Jemele Hill Article
From: John K.

To: Samer Kalaf

Certainly ok to question president Trump policy decisions and have opinions about his ability to lead...I wonder if all those people who had voted for president Obama the past few elections that decided to vote for Trump feel they voted for a white supremisis?

Sent from my iPhone
Subject: Are you kidding me Donald Trump is a prejudiced person affiliation with the white supremacist comments he made prior to becoming the United States president and for the woman that said if they were say anything about Obama they talk about Obama then they talked about Obama before his presidency during his presidency and after his presidency so please don't come with that lame crap when somebody always have said something about Obama that's all they did talk about Obama because he was black and he went against the grain and every president before him was white let's not twist it up keep it real and 100 she ain't said nothing that majority of the United States don't think and believe already about trump
From: Sherri W.

To: Samer Kalaf

Less keep it real
Subject: Awesome article on Jamele
From: Kyle n Terri K.

To: Samer Kalaf

Loved seeing you pile on regarding President Trump. It shows your deep ignorance and disrespect for the office. I'm sure along the way in your own life you or your buddies were front and center sucking up all the freebies America could give you. Bus passes, lunch, free housing, health care, schooling, you know, all the things that the rest of us actually work for. But not you and your bros. You just hang out and bitch when someone cuts off your free shit hey Samer? I got a dime to a donut that says you and half the people you hang with got some free shit along the way. I've been earning my way along in life but not Samer and Jamele and their buds. It's you birthright to get free shit and then mock America right Samer? That's how you roll. I'm respectful of my Country but you free ride people like to make noise huh Samer ? Check your mirror out Samer, there's a loser staring right at you big tough guy ! He has his hand out...... Next bus rides on me Samer........ Kyle
Subject: Also

From: Joshua G.

To: Billy Haisley

When has England or so called many big teams in Europe defeated a Concacaf team in the WC?

Last I checked Costa Rica ran right over their Euro heavy group including England.

Yet what you say has some merit.

But seriously - do you actually think Concacaf is so easy England and many so called historically overrated choking Euro & Conmebol outfits would stroll thru Concacaf?

Answer: it doesn't happen. Because many so called soccer powers are dramatically overrated. If the strength of a nation's pro league had any actual bearing: England would be WC champs past WCs.

Sent from my iPhone
Subject: You have no hope for your side

From: Joshua G.

To: Billy Haisley

Isn't that the driving factor why you hate on American quality so much?

I suspect if the lads win it all next year - you'll still be whinging about MLS, P/R, Concacaf, etc.

We've seen your kind before. Some version of a self hating Brit, Irish or Scot - what's the difference. And so you take it out on the burgeoning Concacaf region - who again tends to surpass overrated Euros in the WC - i.e. in only event that matters.

Fag England, the biggest bunch of choke artist overrated groupings of humanity i've seen in football. Or maybe you love Scots or Ireland? They've absolutely kicked ass in the WC!

In my mind depending on the cycle, there are about 1-3 teams who are truly world class. The rest are tiered way lower. And England hasn't been anywhere close to that top tier in football eons.

As for USA - we remain young in the grand scheme and no, economic moron, p/r would make little difference in development of the game. In fact it could fatally wound the league. Must build a foundation first, stupid head. First step is building a viable league. Next down the road is PR.

I'll bet much money the Americans go deeper in Russia than any of the former/current UK.
Subject: Concacaf shit bombs and piss bombs
From: Joshua G.

To: Billy Haisley

Have any of your overrated Euro sides ever faced that during WCQ? Or a murderously dangerous 3rd world environment?

The US are about to on Tuesday.

Concacaf is vastly underrated, the Euros vastly overrated.

The only teams in Europe actually worth rating now are Germany, Portugal, Belgium and France. The rest are no better than the US, Mexico, or CR playing internationally. The results bear that out.

Conmebol - THAT is the region most deserving of extra WC spots. The No. 3 best team in Conmebol will take the No. 1 Euro team to the limit. Argie shoulda won the last WC as everyone knows.

Bitter bitter UK/Ireland area fan can't admit his side is not much better than the US after a 100 year head start in your domestic league.
From: Billy Haisley

To: Joshua G.

I'm American.
Subject: Well said last column.
From: Joshua G.

To: Billy Haisley

Without a doubt Conmebol is vastly underrepresented. And your no doubt love affair w English soccer is obvious.

Question: if the US doesn't belong in the WC you're basically saying outside of the top 20 sides in the world - no other side belongs in the WC?

And what's with the "we" when you're referring to the American side? Why do you keep lying through your teeth?

With your name and football knowledge prowess - you're clearly not an American by any standard. My guess, again, is you're a Brit. A bitter angry Brit like the lot of you.

If not - you are most definitely not a supporter of the USMNT but just an agent provocateur. Who, some day I pray, I will meet face to face. Then we will find out just how American you really are.

I'm done reading your propaganda as are many, and I am now beginning the process of finding out how I can meet you in person at one of your of speeches.

And if you think I am kidding then you don't know how much I love American football, and how much I can't wait to meet you.

Sent from my iPhone
From: Billy Haisley

To: Joshua G.

Cheerio, old chap.
Subject: Use of expletives
From: Samuel P.

To: Giri Nathan

Dear Mr Nathan,

You do have an intelligent and knowledgeable analysis of a tennis match or player. Would appreciate better if you could avoid those four letter words. Wouldn't want kids to read such articles and think it's ok to be so liberal and compromised with vocabulary. Hope you do well.

Regards

[Samuel P.]
Subject: honk honk

From: Mr. Satan

To: Lindsey Adler

show your bootyhole

[Soundcloud link]
Subject: Vogelsong

From: Robert F.

To: Samer Kalaf

Pretty negative article. Vogey is a very popular player.
Subject: CWS
From: Margaret N.

To: Emma Baccellieri

You're recent hard blow against a team I love, as do many others, hurt. We do not like what the Sox are going through and are suffering through it. You are a bully, picking on a team that is at its lowest. Do you think your blurb was cute? Talk about humanitarian. You don't qualify.
A Seahawks fan sends his regards
From: Andrew

To: Drew Magary

You are one special piece of shit. Do the world a favour and keep your uneducated personal sports opinions to yourself. Especially when it comes to the Seahawks. Why don't you just go suck Tom Brady's dick you loser? You are the worst journalist (if you can call yourself that) I have ever read. Do us all a favour and shut the fuck up you tiny penis, ugly right wing Trump loving idiot. I hope the Seahawks win the SB this year so you can cry to your mommy about it.
A Bills fan sends his regards
From: Robert

To: Drew Magary

Hey Fuckhead yeah the Bills suck but your mothers a fuckin inbred dick suckin crackwhore ..you punk bitch if u ever come to Buffalo make sure we don't recognize that bitch made little face of yours one thing you forgot in your lil write up that u may not know were the most dangerous city in NY state. . (For a reason)...and it probably will never be safe for u here without the secret service fag..so from me and the rest of Buffalo Suck a aids dick u fuckin clown!!!!!....#716.
An unidentified fan sends his regards
From: Jordan

To: Drew Magary

Reading this article now makes you sound like an unintelligent asshole. Way to be completely arrogant. "Your team will suck for the next century" lol eat those words up ya dumb fuck
Subject: Pissy letter.

From: Larry H.

To: Samer Kalaf

If anyone needs humping...you do! Why did the taxpayers waste their money on your education. You would have made a better dog catcher.
From: Samer Kalaf

To: Larry H.

Being a dog catcher would be an awesome job, Larry. Animal control is a valuable and underfunded government service. Agree?
From: Larry H.

To: Samer Kalaf

Then why in the hell don't you get into that field...NOW!!! Don't ever think that you could possibly be a reporter or an editoralist you can't be prejudice in those two endevors. At least that is my opinion and opinions are never wrong.
A great progressive taught me that...Bernie Sanders.