Welcome to the Deadspin 25, a college football poll that strives to be more democratic and less useless than every other preseason poll. Leading up to the college football season kickoff, we will give you previews of the 25 teams that you, the readers, voted to be most worthy of writing about. Now, No. 9 New Mexico State.

The New Mexico State Aggies constitute what is arguably the least-productive program in all of college football. According to SportsReference, the Aggies haven't made a bowl game since 1960, the longest active streak for FBS teams that have been around that long. This program is so bad that it has had trouble even surviving in the FBS. After being kicked out of the much-maligned and since-deceased WAC football division, New Mexico State left the majority of its athletic programs there while the football program leeched onto the Sun Belt. When the conference realized it could stand to lose a couple of shitty programs, Idaho and the Aggies were informed that the axe would be falling on them this spring. New Mexico State will now once again be looking for a permanent home come the 2017 season.
The Aggies have gone 8-41 since 2011's magical 4-9 run that ended with then-head coach DeWayne Walker deciding the Jacksonville Jaguars would offer a better work environment, which is a terribly sad fact for me to type, let alone to imagine being a reality. New Mexico state found a new coach in Doug Martin, who after guiding Kent State to a 29-53 record from 2004-10, decided to remain within his comfort zone of floundering football teams. He's since led the Aggies to a 7-30 record in three years. As the university has proudly displayed its inability to recognize or recruit solid coaching talent, Martin will likely hang around and the football team will continue being dreadful.
The list of things the Aggie offense does well isn't all that long—really, it's just one-item long: let running back Larry Rose III cook. If they do that, the unit has a shot of moving up the field and putting some points on the board. Otherwise, every other offensive position is filled by guys who will probably play hard and reap few rewards for doing so.
At quarterback, for the time being, is senior Tyler Rogers. He's bad and has a domestic battery case open against him, but he's the best they've got, it seems. In the team's Week 1 loss to UTEP, he completed 17-of-41 for 206 yards and no scores. That's without the presumed jewel of El Paso present in the backfield; even with a healthy Rose, I wouldn't expect much out of the passing game this season—three of last year's top four producing receivers are back, but none of them topped 600 yards with a full season in an offense striving to be pass-first. Unluckily for his health, New Mexico State lost three returning starters on the offensive line, including both of the tackle positions.
G/O Media may get a commission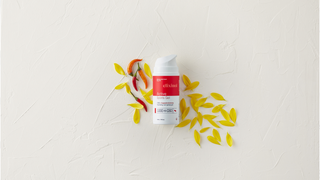 In happier news:

Without Rose, the Aggies can essentially throw all their hopes and dreams of winning the Rio Grande Rivalry in the game's namesake. For it is the Aggie defense, not its mediocre passing game, that remains this team's biggest problem.
In 2015, New Mexico State allowed 45.0 points per game, 126th in the nation—that's two spots and 1.2 points from ranking last in all of college football. Their inability to even inconvenience opposing offenses resulted in them being ranked in the bottom three of nearly every Sun Belt defensive category—first downs allowed, third-down success rate, fourth-down success rate, rushing yards allowed, passing yards allowed, etc. The redeeming facet of the group was its turnover margin, boosted by the dozen interceptions the Aggies were able to haul in.
This offseason, Martin brought in his former boss and Boston College head coach, Frank Spaziani, who successfully worsened the Eagles in his four years at the helm and actually hired Martin as offensive coordinator in 2012. Now, Martin has returned the favor, hiring Spaziani as New Mexico State's fourth defensive coordinator in four years. Considering his unit just allowed 38 points to UTEP—the Miners averaged 20.7 points last season—it seems this turnaround is taking the slow curve.
Unlike his Boston College squads, the Aggies don't have Luke Kuechly waiting in the wings to help make Spaziani look like a defensive mastermind. Their linebacker unit will be led by Derek Ibekwe in the middle, who paced the team with 93 tackles a year ago. He'll be supported up front by a rotation of defensive tackles including junior college transfers Deshawnte Lloyd and Bobby Hill and redshirt junior Jacob Banegas. The defensive secondary lost both starting corners but returns three options at safety in Jacob Nwangwa, Kawe Johnson, and Jaden Wright. Nwangwa and Wright got the nod in the season-opener; the unit allowed 229 yards and three scores in the defeat.
Again, this unit is among the worst in the FBS—any game that ends with the opposing team racking up fewer than 30 points will be considered success.
A Guy To Know
Larry Rose III was the sole redeeming factor on an otherwise forgettable Aggies squad in 2015, rushing for 1,657 yards and 14 touchdowns while averaging an impressive 6.9 yards per carry. His rushing total ranked seventh in the nation and helped earn him third-team All-America honors from the AP. Simply put, Rose was the best and only thing the New Mexico State offense had going for them.

The Aggies's star running back isn't physically dominant—as you can see in the video, he's slim, standing just 5-foot-11 and weighing in at 184 pounds. But against Sun Belt competition, Rose's top-flight speed and arsenal of open-field moves make him the league's most explosive offensive player; when he returns to health and takes the field again for New Mexico State, Rose will presumably be the only reason to ever consider flipping on the atrocious Aggievision.
Can They Make The Playoff
The Aggies can't crack the upper tier of the godawful Sun Belt; the program, along with the earth and all things we hold dear, will have likely dissolved before New Mexico State makes the college football playoff. Don't feel sad, it's better this way.

Is The Coach A Dick?
I don't think so, but I don't quite have enough Doug Martin source material to make a call. For the time being, I'll rule no, but I'm open to crowd-sourcing this one.
Schedule
Sept. 3: @ UTEP
Sept. 10: New Mexico
Sept. 17: @ Kentucky
Sept. 24: @ Troy
Oct. 1: Louisiana-Lafayette
Oct. 15: @ Idaho
Oct. 22: Georgia Southern
Oct. 29: @ Texas A&M
Nov. 12: @Arkansas State
Nov. 19: Texas State
Nov. 26: Appalachian State
Dec. 3: South Alabama