Welcome to the Deadspin 25, a college football poll that strives to be more democratic and less useless than every other preseason poll. Leading up to the college football season kickoff, we will give you previews of the 25 teams that you, the readers, voted to be most worthy of writing about. Now, No. 8 South Alabama.

Sometimes, it's okay to love a goal post.
South Alabama had one of the better opening weekends in college football, downing Mississippi State 21-20 after outscoring them 14-0 in the fourth quarter. Yes, I know: the Bulldogs and Dan Mullen, their coach, are trash. But Mississippi State is still a Power Five team; the fact it was an SEC program simply sweetens the pot. (The loss still does not rectify the school's insultingly short one-game suspension of defensive tackle Jeffery Simmons.)

G/O Media may get a commission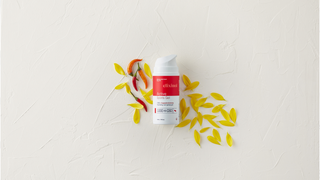 Thing is, like Mississippi State, the South Alabama wasn't all that good in 2015—that happens when your program is a mere seven years old. They haven't posted a record above .500 since joining the Sun Belt in 2012. A season ago, the Jaguars finished 5-7, good for fifth in the conference and no postseason appearance, and seemed well on their way to another season of mediocrity in the nation's worst football conference. There's still a season left to play, but South Alabama is off to the best possible start, especially considering it can now feel fairly confident in its quarterback.
Dallas Davis has been the known starter since early August; his performance in the season-opener helped solidify his spot for the foreseeable future. The sophomore completed 24-of-34 for 285 yards and two touchdowns in the win against Mississippi State—the pair of scores were thrown in the fourth quarter against double- and triple-coverage.
As the main backup a year ago, Davis has a year of experience in offensive coordinator Bryant Vincent's system. He also has the added benefit of being able to throw to a receiving corps constituted largely of seniors, led by Josh Magee and Kevin Kutchera. Classmate and 2015 All-Sun Belt tight end Gerald Everett offers his four years of experience as a talented blocker and receiver—it's in the latter role that he hauled in the go-ahead touchdown in Week 1. Everett, who has the potential for a run at the NFL, will pair with James Byrnes as the Jaguars try to run two-tight end sets occasionally.
The offensive line returns two starters, with left guard Steven Foster and left tackle Curtis Williams back—this number was set to be three, but All-Sun Belt center Joseph Scelfo transferred to N.C. State as a grad student for his final year of eligibility. The new group will block for running backs Xavier Johnson and Tyreis Thomas, who made the most of his 10 carries in the season-opener, taking them for 83 yards and a score against the Bulldogs.
The linebacker corps is made up of Roman Buchanan, Darrell Songy, and Bull Barge, all of whom saw the field against the Bulldogs. The defensive secondary should be sound throughout the season, with corner Jeremy Reaves, a 2015 All-Sun Belt honoree, nickel back Kalen Jackson, and safety Devon Earl returning.
The Jaguars kept their 4-2-5 defensive base alive despite bringing in a new defensive coordinator in Kane Wommack. The rush defense was more or less a old-timey saloon door in 2015, allowing an average 221 rushing yards per game. This naturally led to high-volume ground scoring—South Alabama allowed 34 rushing touchdowns, good for 120th in the nation. Even with a new face leading the charge, Week 1 proved fixing all the cracks will take some time, as Mississippi State ran for 229 yards and a touchdown. Unless that gets fixed by November, I don't see a second SEC upset coming against Leonard Fournette and LSU.
A Guy To Know
Let's get to know Dallas Davis. The 6-foot-2, Panama, Fla. native is presumably going to start at least the first half of the season given his outing last week against the Bulldogs. Whether it's against Alabama or Mississippi State, completing 70.6 percent of your passes and refraining from committing a single turnover as a first-time starter while going against an SEC defense is impressive. His two scores displayed confidence and maybe a little bit of youthful riskiness, but they paid off, so I'm not complaining.
Also, while his arm is what ultimately doomed the Bulldogs, he made sure to embarrass them with his legs, too.
Can They Make The Playoff?
No, but they could maybe, possibly challenge for the Sun Belt title. They'll have to receive consistent performances out of Davis and shy away from relying on fourth-quarter comebacks; not every team they face is going to have SEC-level athletes and the Sun Belt has five bowl slots available, so I at least see this team making its second postseason appearance come winter.
Is The Coach A Dick?
Joey Jones has been with South Alabama since the program opened its doors in 2009. Like with New Mexico State, there isn't a wealth of information on his dick/non-dick activities, so he will be ruled not a dick until proven otherwise.
Schedule
Sept. 3: @ Mississippi State
Sept. 10: Georgia Southern
Sept. 17: @ Louisiana-Lafayette
Sept. 24: Nicholls State
Oct. 1: San Diego State
Oct. 15: @ Arkansas State
Oct. 20: Troy
Oct. 29: Georgia State
Nov. 5: @ Louisiana-Monroe
Nov. 19: @ LSU
Nov. 26: @ Idaho
Dec. 3: New Mexico State