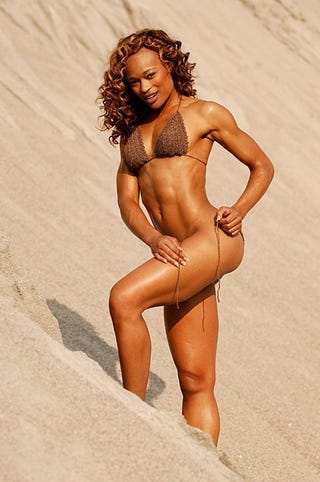 Per yesterday's A-Rod-loves-other-ladies story, comes this email from Alicia Marie, who was not pleased with our repeating of the New York Daily News' erroneous report yesterday that she and John Rocker were no longer an item. She writes:
A.J. ! Long time! YOU MUST KNOW: JR and I are still very much together!Retraction time, YOU!

And will you PLEASE use an updated picture of John and I if you are going to use one ?Attached a more recent picture of John and I! The one you have is awful! LOL! But we learn from our mistakes...no more stripper-couture for me and JR burned the zipper shirt!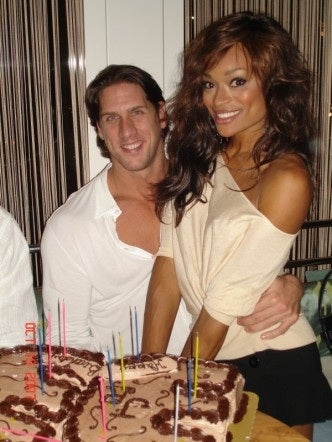 The New York Daily News updated their original story and reached out to Alicia Marie again — and Rocker, this time — to get some clues about Marie's "relationship" with A-Rod:
Marie insists she never was attracted to the sexy Yankee and that they barely even touched. "At the very most a peck on the cheek," Marie said. "Like, 'How are you doing?'"

Even her current beau said A-Rod's presence was never a concern.

"Alex and I had a conversation about it," Rocker said last night by phone. "And he said, 'We are just friends.' Guy to guy."

People need to cut Rodriguez some slack, Rocker added. "Alex is the best ballplayer in the world. He is going to have a lot of temptation. ... You can't expect him to be a saint. He has done well. He has no STDs. No illegitimate kids. No multiple wives."
Well, at least Rocker has A-Rod's back.
Ex-stripper won't tell of sex with A-Rod, but muscle gal speaks of pal [NYDN]