We're creating a new feature, folks. It's called Deadspin Inquires. You send us a sports question to investigate. It could be a riddle, an enigma, an urban legend, or just something that's been bugging you. Did Sonny Liston throw the Lewiston fight against Ali? Was Bison Dele eaten by his brother at sea? Does Bob Costas sit in a booster chair? Deadspin will then seek to answer your question by deploying its vast resources (probably just me) for as long as it takes. (I won't spend more than an hour on this.) Let's go.
To kick things off, I've selected a question from Dave J., who was watching a replay of the controversial Floyd Mayweather vs. Victor Ortiz fight recently. (The fight ended when Mayweather cold-cocked a defenseless Ortiz, who thought the referee had called a break in the action.) Many people thought the fight was fixed or, as Dave J. put it, "at least a very well-orchestrated PR stunt for boxing and HBO." We pause here to note that Dave J. described himself "pretty stoned" when he wrote in.
What really caught his reddened eye, however, wasn't the weird Mayweather knockout but the even weirder post-fight interview Mayweather did with longtime HBO boxing analyst Larry Merchant. The interview began with Merchant asking Mayweather about the controversy. Mayweather deflected questions without any visible sign of irritation. But when Merchant started to ask how Mayweather controlled the fight, the boxer flipped out. You can watch the whole thing above. Interestingly, it was neither Merchant nor Mayweather that Dave J. asked about:
[C]heck at about the 2:00 minute mark when Floyd starts talking shit to Larry Merchant. Before he says anything he clearly looks beyond Merchant to some blush wearing white dude who gives Mayweather a nod of approval and then, as the exchange continues, Mayweather is clearly looking through Merchant and taking cues from this guy.

My question is, who is this guy and what is his role for Mayweather/HBO/and boxing? He can also be seen talking with Ortiz's people in a post fight followup interview.
G/O Media may get a commission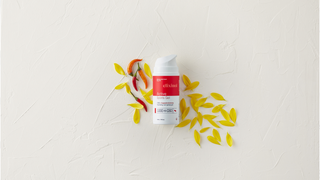 Well, Dave J., we have your answer. The blush-wearing white dude is Richard Schaefer, the CEO of Golden Boy Promotions, which put on the fight. Both Mayweather and Ortiz are Golden Boy fighters. Maybe Schaefer was just nodding encouragement to Mayweather. But could something more nefarious have taken place? I thought we needed a little more insight and asked Larry Merchant for his opinion. The upshot: Larry Merchant doesn't think there was any funny business. "It was spontaneous combustion on his part," he said. He did, however, note that angry fighters are "more professional than the public imagines," so the risk to him of an on-camera May-December brawl was lower than it might have appeared.
And because Merchant is a voluble and knowledgeable man when it comes to boxing, here's the bulk of the interview for fight fans to pick through:
My guess is that it's just a promoter nodding approval to one of his fighters. Especially one of his moneymaking fighters. Promoters will approve of whatever their fighters say, generally. That's the only thing I can assume. I don't think anybody has to motivate Floyd Mayweather to go off. It's not the first time. The only difference was what he said on this occasion...

There are bound to be people who think it's part of the script. It was spontaneous combustion on his part. He's gotten into a heated exchange with many journalists on the air and off the air, so it was nothing surprising. The only surprising thing was that he made it personal. The notion that this was scripted or in some way instigated by someone else is just fantasy from fans who can't accept something unexpected...

We're all part of Floyd Mayweather's reality show. From that point of view, there must be other people moving us around to do certain things. ...I've called boxing the theater of the unexpected, and that's one of the compelling things about watching live events. Every once and a while you get the completely unexpected. In hindsight what I thought about that moment is that a lot of people in that arena, which was quite volatile because the people saw what they saw, which is one guy hitting another who wasn't ready to fight, it was rising to a crescendo. I think he was responding at that moment to the crowd rather than he was to me. He knew he wasn't going to get the credit that he craves for his talent. He offered a rematch a few seconds earlier. I've never heard him do that.

I've been doing this for a very long time and nobody has taken a shot at me yet. They're more professional than the public imagines, even when they're exercised or fatigued or upset after a fight. That's normal, and I take that into account. I don't expect a Socratic dialogue to be going on. I think the fighters have a right to be emotional...

[Mayweather] has exploited [the HBO Boxing series] 24/7 to emphasize a side of himself to get a reaction to help to build fights. I think we saw that blow up against his father. It looked real to me. I think it was real. I think he's caught in moments when he wants to control everything in and out of the ring and when he doesn't control it, he has a tendency to explode...

All the times he's been arrested have been incidents when he allegedly flew off the handle for a moment. So you can't always disguise who you are, and as much as you want to be in control of every situation, there are times when the theater of the unexpected takes over...

In the last six months, we've had a lot of close decisions that have gone one way or another in big fights. The controversial ending of that fight and the Hopkins fight and the disputed decision with the Pacquiao-Marquez fight and the Khan-Peterson fight. It goes with the territory. It's understandable that some people think that there's some great puppeteer in the sky creating these shows. ... Boxing lends itself to that. In the past, there were reasons to believe it. ... [T]he exposure of television it ruined it for all of those conspirators because people can see what they can see. Most especially because television creates such an opportunity for big money. The incentive to fix the fight is overwhelmed by the money you can make for winning the fight, and there are ways of watching the way the odds move to see if anything suspicious happens. That didn't use to exist except in the underground in the bad old days of boxing.
Any other questions? We're standing by. Write to tips@deadspin.com, with the subject "Deadspin Inquires."