Word out of Philadelphia is that veteran shooting guard Jason Richardson has a stress fracture in his right foot; this may prevent him from playing this season, and if it does, his career likely is over.
You might guess that, if anything were going to prevent Jason Richardson from playing in the NBA in 2014-15, it'd be the fact that he's older than hell and hasn't been good in the better part of a decade, but these are the Sixers we are talking about. On a roster on which fully half the names prompt you to go, "Wait, is that a real guy?" a guy who prompts you to go, "Wait, is he still around?" qualifies as a veteran anchor. Look at the Sixers roster!
Michael Carter-Williams
Brandon Davies
Joel Embiid
Jerami Grant*
Chris Johnson*
Luc Mbah a Moute
KJ McDaniels*
Nerlens Noel
Jason Richardson
JaKarr Sampson*
Alexey Shved
Henry Sims
Malcolm Thomas*
Hollis Thompson*
Tony Wroten
(*—indicates players who probably are just other Sixers players wearing disguises)
Calbert Cheaney could be that team's veteran anchor. Woody Harrelson could be that team's veteran anchor. An anchor could be that team's veteran anchor.
G/O Media may get a commission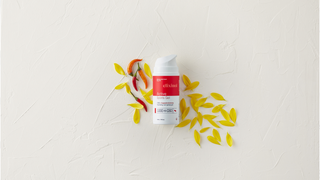 Whether you are just now learning that Jason Richardson's career (likely) is coming to its end, or just now learning that Jason Richardson's career didn't end, like, three years ago, this is an occasion to look back at his career and remember that, at one point, it wasn't over. That is about the best that could ever be said about J-Rich: His career, when it was not over, wasn't over yet. If the NBA ever gives out a participation ribbon, they should call it the Jason Richardson Award For Being A Guy Who Plays Basketball For A While.
This may seem harsh, directed toward a player who, unless he returns to move things one way or another, will finish with career averages of 17 points and 5 rebounds a game, who lasted 11 seasons in the NBA, who won two dunk contests. Then again, if Richardson had any desire to be remembered for anything other than his mere presence, he kept it pretty well hidden. Even during his long-ago prime, even when he was one of the three or four most explosive leapers in the entire NBA, he played basketball with all the imagination and personality of a parking meter.
Although J-Rich never regarded his own athletic ability with as much visible contempt as, say, Vince Carter did, he also didn't dunk all that much, or all that spectacularly, in actual games. Kenny Smith sometimes refers to dunk-contest participants as good "in-game dunkers"; he says it with a slight derisive edge—it's meant to imply that a guy doesn't have the flair or creativity for dunk-contest greatness—but J-Rich was the opposite, and all in all that's a worse thing to be. After all, there's only one dunk contest per year, and it sucks; the dunk contests Richardson won sucked like virtually all others, and they're the highlights of his career, and they happened over a decade ago.
Man alive, was Jason Richardson booooorrrringggg. He could bang the brakes off a dunk contest, I guess, but his handles were weak and you could peg his first step to the annual inflation rate, so he couldn't get to the hoop to dunk on defenders; mostly, when he tried to do anything off the bounce, he just dribbled himself into an 18-footer. On those few occasions that he managed to wander somewhere near the vicinity of the rim and retain possession of the ball, he also would not dunk, because his hands were too small to palm the thing, so he would instead stop, leap sideways, and shotput something resembling a well-hit screamer up the third base line at the rim. It was only when he caught the ball on the run, in transition, headed directly toward the rim, that he would actually dunk on somebody—but for chrissakes, even Joe Johnson can do that, and Joe Johnson is the basketball equivalent of a bread sandwich. The rest of the time—virtually all of the time—Jason Richardson might just as well have been Damon Stoudamire, except he also could not pass. God, I get sleepy just thinking about it. Basketball Reference says Richardson's career arc is most similar to David Wesley's, which seems right, in the sense that, just now, you thought to yourself, Whoa, I totally forgot about David Wesley.
The thing is, Richardson did manage to fashion himself into a decent player—a passable shooter, a not-always-terrible defender, generally willing to be the guy who tried to make stuff happen on offense. And being a bland, serviceable user of possessions in the NBA for 11 years is no crime. It is not Jason Richardson's fault that NBA's star-making apparatus cranked itself into brief, indecisive motion for him in the early days of his career, and thereby laid down the incongruous foundation of Jason Richardson: Star to Jason Richardson: Boring Motherfucker. If a career spent amassing season after season of ho-hum sometimes-above-average-ness here at the end makes you want to yawn so big the top of your head falls off, you're annoyed at the Jason Richardson you bought from the NBA, not any version of him that existed in the physical universe.
In that way, he's a relic of a specific point in NBA history. Richardson came along at a weird time for the league, toward the tail end of the bleak stretch between Michael Jordan's dominance with the Bulls and the rise of LeBron, when nobody seemed to have a clear idea of what a star player whose name wasn't "Michael Jordan" would look like, or where to look for one. Like Carter a few years before—and, more crucially, like Jordan himself—Richardson was a 6-foot-6 wing with a great body and boundless athleticism who'd been coached by a legend at a college basketball powerhouse; a basketball culture accustomed to judging players against Jordan saw that Richardson, like Carter, fit the two-dimensional silhouette almost exactly, and thought, "Hey, here is a big star." Like Carter, Richardson simply wasn't quite fit for the role; watching him play was like watching an octogenarian feed pigeons, and his freakish vertical leap couldn't make up for it.
The Carter comparison is apt, to a point that extends right up to the acknowledgement that, early in his career at least, Vince dunked on everybody, and Jason Richardson never dunked, ever: Both of them received enormous early-career boosts via memorable dunk-contest performances (although, in retrospect, Richardson's nominally star-making 2002 win is notable more for the broadcasters' and audience's desperation to believe they were watching something on par with Carter's legendary 2000 performance than for anything Richardson himself did); both turned out to be bad fits for the franchise-cornerstone role; both eventually settled in as possession-eating complementary parts; both will leave NBA fans feeling vaguely disappointed. The point at which they diverge, apart from Carter just simply being a better player than Richardson, is that Carter could, on occasion, be roused to a hateful froth that made him genuinely fearsome on the court. Richardson just kinda cruised along; if his shots went in or didn't, if the occasion was large or small, if his man was a scrub who couldn't stay in front of him or a league star, he played some basketball for a while, and then the game was over, and then he went home, and by then you were in a deep vegetative state, shriveling in front of your TV like an old apple.
Which, hey: Just playing some basketball for a long time and not being very exciting about it, in the grand scheme of things, is fine! All in all, it's a sensible approach to professional life. I'll bet J-Rich's blood pressure is terrific. But it made the gulf between Richardson's reputation during his prime (awesome dunking star!) and reality (guy who plays basketball!) as wide as any player's I can think of. It made him as boring as a 6-foot-6 paragon of explosive athleticism can be—which, turns out, is approximately as boring as listening to The Five People You Meet in Heaven on tape with your head wrapped in paper towels.
With Richardson's exit from the NBA, a particular sad generation of players is almost gone: the shooting guards of the hazy, unfocused, Jordan-hungover, pre-LeBron NBA. Richardson, Carter, Joe Johnson, Larry Hughes, Desmond Mason, Corey Maggette, Derek Anderson, Cuttino Mobley, and so on—guys who spent their entire careers in a basketball culture that fixed its cameras on any dull 6-foot-whatever wing player and waited for him to live up to the greatest player in NBA history. They couldn't just be OK NBA shooting guards without being boring as fuck, and Richardson, that poor, sad, stationary bastard, was boring even among those guys.
He's done now, and the sad Sixers are without their deeply inadequate veteran anchor, the one guy on the team who came closest to qualifying for a lot of shot attempts, rendering them even more anonymous and hilarious than they were when he was healthy. Turns out, this is the most entertaining thing Jason Richardson has done in years.
Thank you, J-Rich. Stay gone.
Top image by Tim Burke and Jim Cooke
---